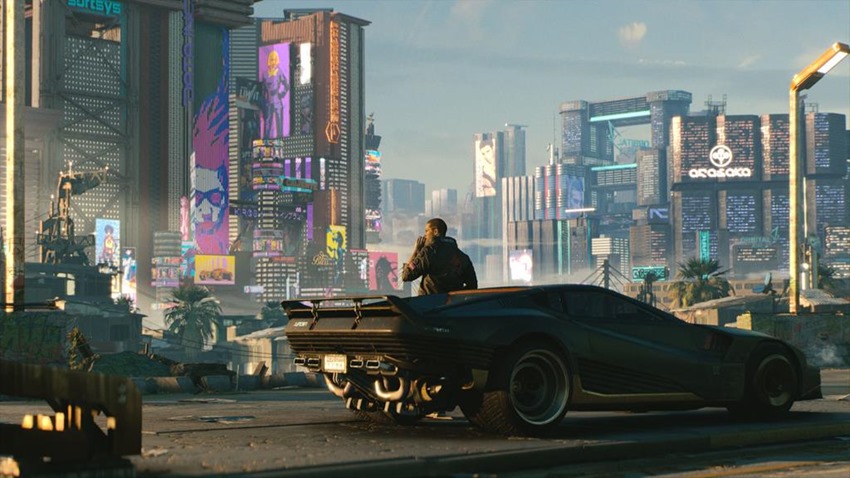 Cyberpunk 2077! Perhaps the hottest unreleased game in existence, long after a period of time when gamers were convinced that Half-Life 2 would get a third episode of DLC. Years in the making, Cyberpunk 2077 is first and foremost a single-player game where story comes first and crafting your own personal experience lies at the very core of the game.
It's the kind of game that seems diametrically opposed to any multiplayer inclusion, but never say never! While CD Projekt Red have hinted in the past that they'd be open to the idea of taking their upcoming title into the online realm of PvP and other social interactions, that was just it. It was an idea, a thought that there was no real form commitment to.
Until today that is, as the developer have officially announced that Cyberpunk 2077 will receive multiplayer content after launch and once the DLC has wrapped up:
Now don't get too happy. This is content that is still a very long ways away, and all of this is still in the very early stages of development. CD Projekt Red is recruiting, ideas are still being thrown around and the challenge lies in finding a way that make multiplayer fit in seamlessly with the final product once it hits shelves in April.
It's going to be a torturous wait for some, but one that will be massaged by a game that is shaping up beautifully so far and may just be one of the few examples where the hype is indeed real. Wake up Samurai, we've got a server to burn.
Last Updated: September 4, 2019