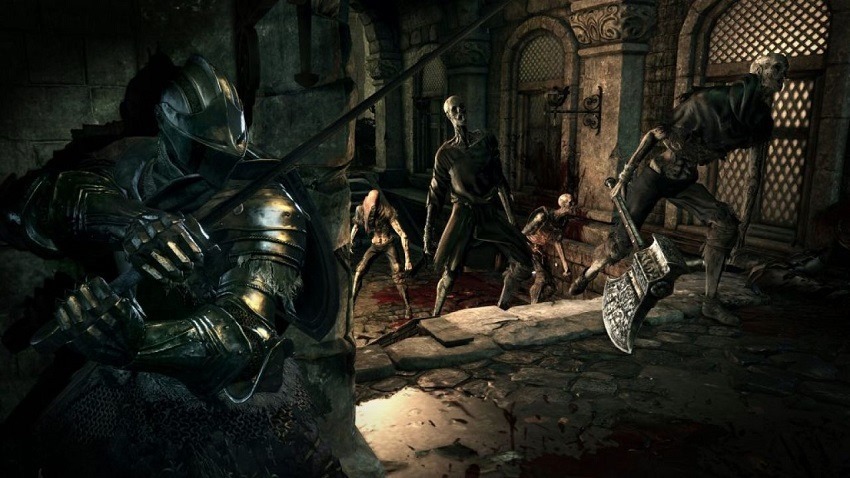 Dark Souls is a seminal game, and still one I'm itching to return to today. It was arguably the title from From Software that put the series on the map, even if you'd like to argue that the PS3 exclusive Demon Souls was better. But neither of its sequels have really managed to capture the same feeling that the original had, which is probably why Dark Souls is the perfect candidate for a remaster. And despite using some impressive techniques to get it running on the likes of the Nintendo Switch, Dark Souls Remastered is changing some fundamental aspects of its gameplay.
Multiplayer and PvP is particularly tweaked, with the remaster making changes to the types of healing items players will use, the size of online sessions and more. The details come the way of a preview event that Bandai Namco hosted recently, which gave press the chance to see the game running in its new skin. That skin translates to upscaled 4K resolutions on PS4 Pro and Xbox One X, a full 1080p on the base versions of each console and native 4K on PC. Each of those versions will also run at 60FPS, which is a big improvement. The Switch, however, will remain at 30FPS, and hit 1080p in docked mode and a native 720p when undocked.
IGN has a full breakdown of some of the massive changes the gameplay is seeing, some of which are highlighted here:
Maximum online player count up from 4 to 6.
Password matchmaking, like Dark Souls 3, is being added to online.
Estus Flask will be the only healing item available for online PvP. Phantoms will also only get half their regular flasks.
Players can no longer summon ally phantoms consecutively when in combat with enemy phantoms.
Arena will have 3v3 and 6-player deathmatches options added.
Players can use items in bulk, instead of being forced to consume them one by one in the original.
Players will be able to switch Covenants at Bonfires.
Online play is now via dedicated servers, and not P2P.
There are a few more at the link above that might interest those of you extremely invested in online play, but this should give you a good idea of how small tweaks can have a big impact on the game. Some of the quality of life improvements are appreciated though and should make for a more modern feeling game when it launches this may.
On top of the additional details, footage of the game running side-by-side with both the PS3 version and modded PC version have cropped up. The visual changes aren't night and day by any stretch, with most of the texture work looking unchanged between the two versions. What is drastically different is the lighting, particularly when it comes to reflections. This makes Dark Souls feel a lot more alive this time around and is certainly a worthwhile improvement.
Last Updated: April 4, 2018