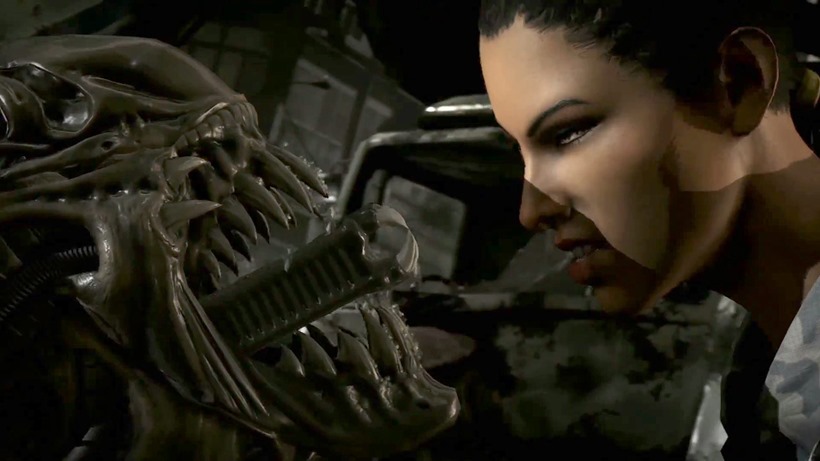 Last year, I was asked to babysit my barely-a-year old niece during Christmas, and to not expose to her any harmful materials. After quickly ditching my VHS tape of Mortal Kombat: Annihilation, I came up with an activity to help pass the time and do some family bonding with the little tyke: MOOOOORTAL KOMBAT!
You'd think that the greatest Mortal Kombat X champ in the country could beat an infant. You'd be proper right as well, as I totally smashed her in some quick one-on-one action and watched her freak out when the screen was covered in more crimson than Johnny Depp's bird in the first Nightmare on Elm Street film.
She's going to need some toughening up I think, which is I'll be rigorously training her. Better grab the new Kombat pack, which will kickstart the second year of Mortal Kombat X then. Here's the fancy, completely and not even remotely safe work trailer and some details on what your bucks will get you:
Goro – The feral, four-armed Shokan warrior will be available as a playable combatant.
Apocalypse Pack – The Apocalypse Pack features three new character skins, reimagining characters Takeda, D'Vorah and Erron Black with an apocalyptic theme.
Brazil Pack – The Brazil Pack features three new character skins: Futbol Cage, Capoeira Liu Kang and Gaucho Kung Lao.
Kold War Pack – The Kold War Pack includes three new character skins: Motherland Sonya, Tundra Sub-Zero and Revolution Kano.
Kold War Scorpion – Kold War-themed Scorpion character skin.
There's also a smattering of new fighters available, four in fact. So get ready to master flatulence attacks with the likes of Bo Rai Cho, Triborg, Alien (IT'S XENOMORPH DAMMIT) and Leatherface. And then wonder to yourself just how drunk Baraka must have been to wind up on the wrong side of a interspecies double-dip kiss of death.
Last Updated: January 13, 2016