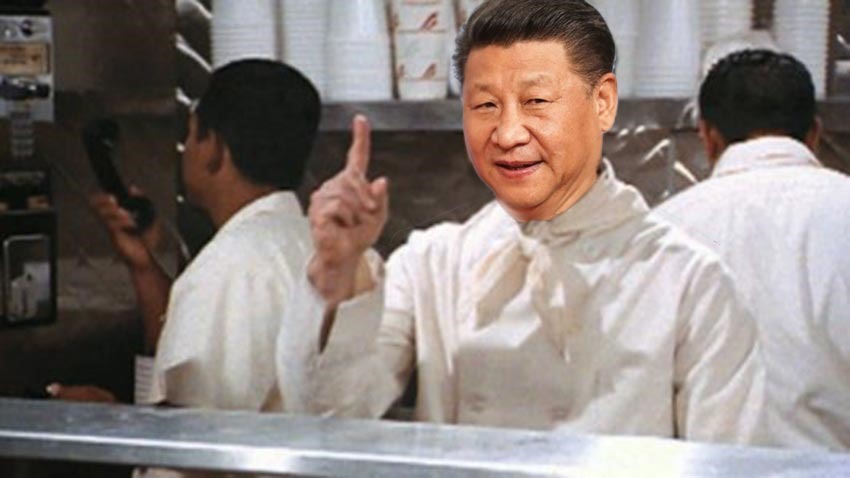 Its often been said that video games are bad for you. Video games will make you slouch! Video games will ruin your eyes! Video games turned me into a newt (I got better)! That's not exactly…false. Like any good thing in life, too much of it will ruin you. If I had to stare point-blank at a PC monitor all day, I'd walk away with a homemade Mr Magoo cosplay.
Of course, there are ways around this. Get up every once in a while, stretch your legs and learn some self-discipline. Or if you're living in China, you can just let the heavy hand of the government do the heavy lifting for you, as it looks like our future overlords are looking to not only censor which games are allowed in the country, but just how much time you're allowed to spend playing them.
According to Bloomberg, Chinese regulators plan to limit time spent playing video games. This tyrannical curbing comes on top of other video game sanctions, such as the government refusing to approve any new games since March this year, effectively killing off new releases in that lucrative territory for unknown reasons back then.
"The new rules/guidelines will create another overhang for the gaming industry's growth outlook, adding further uncertainty on top of the hold-up of the games approval process," Alicia Yap, an analyst with Citigroup, said in a report via Bloomberg.
Currently , state-run media paints video games as being the bride of Satan, a tool that is responsible for all manner of physical ailments that not even a truck full of illegally poached rhino horns can remedy. "What's worrying is that China's newest directives don't seem to be just temporary but part of a bigger momentum," founder of Tokyo-based game consultancy Kantan Games Inc. Serkan Toto said.
The government seems determined to send a message to parents that they agree games are evil and usage must therefore be restricted.
This all boils down to a rise in Myopia amongst children and teenagers in China, with video games being blamed entirely. According to the Wall Street Journal, Tencent is already taking steps to acquiesce to the government with a system that will limit children 12 and under from playing one of their games for more than a single hour every day:
Tencent Holdings Ltd. [TCEHY] says it will verify the identities of all its videogame players to sharply restrict online play time for youths in China, including limiting children 12 and under to one hour of play daily. A verification system will check players' identities and ages against police databases, and will be in place for 10 mobile games by the end of this year, Shenzhen-based Tencent said Monday. It plans to expand the system to all titles by 2019.

The restrictions are the most comprehensive play limits ever imposed here, and come as China's authoritarian government tightens its oversight of videogames, which have been attacked by state media for their addictive quality and sometimes violent content. 
As usual, China's new regulations will be carried out by various bodies that report to the government, although how these regulations will be enforced has not yet been revealed.
Last Updated: November 6, 2018