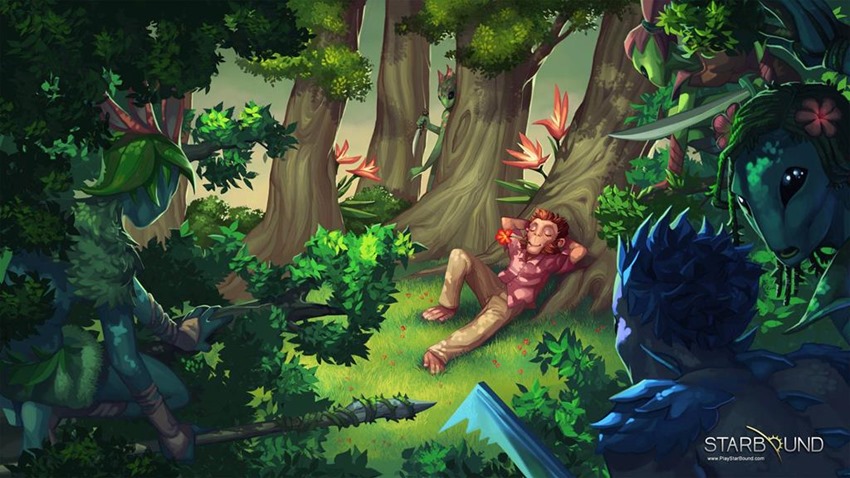 No matter how big or small a game is, it won't get made unless you have the most important resource of all: People. Or to be specific, talented people with particular skills who can all contribute to a greater whole with their significant talent. Whether it's Ubisoft utilising hundreds of employees across the globe to create a new Assassin's Creed stabathon or a small indie developer crammed into a tiny office, people matter and do deserve to be paid for their efforts.
A memo that Chucklefish apparently lost according to recent allegations.
The famed indie developer was in the spotlight recently after developer Damon Reece claimed that he funnelled hundreds of hours into the development of Starbound, which he says resulted in him getting absolutely zilch in terms of pay:
It's a games industry story as old as time: Eager young developers want to get their foot in the door, pledge to work for free and hope that their efforts result in them being offered a position within a company. Company uses their labour, makes a mint on the sales charts and then forgets about those workers entirely as they rope in some new young rubes for the next project.
Reece wasn't the only former unpaid laborourer at Chucklefish making these claims, as another former Starbound developer by the name of Rho Watson also revealed that she worked at least a hundred hours without any form of remuneration:
So what does Chucklefish have to say? "We're aware and saddened by the current allegations against Chucklefish regarding Starbound's early development," the studio said to PC Gamer.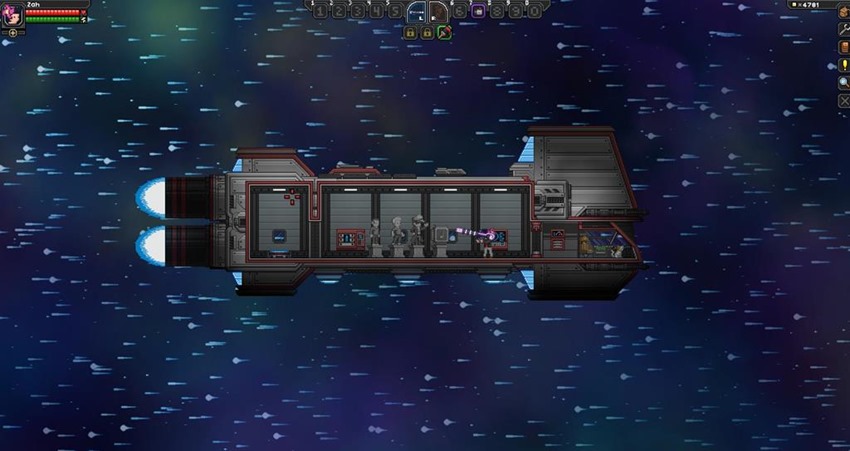 During this time both the core crew and community contributors were collaborating via a chat room and dedicated their time for free. Community contributors were under no obligation to create content, work to deadlines or put in any particular number of hours. Everyone was credited or remunerated as per their agreement.

It's been almost a decade since Starbound's development first began, and from then Chucklefish has grown considerably into an indie studio that has a strong emphasis on good working practices, providing a welcoming environment for all employees and freelancers. Our doors remain open to any related parties who wish to discuss their concerns with us directly.
"Regardless of any contracts signed, it's massively unethical to allow workers to contribute huge amounts of content for no pay when you, the ostensible leader of the team, are walking away with millions of dollars in personal revenue share," Reece added to the PC Gamer interview.
If your game sells over two and a half million copies and your only excuse for not treating people ethically is, 'but the dozens of teenagers whose labor we exploited signed contracts,' you may need to do some soul-searching.
It's a tricky situation. It's basically slave labour when you think about it, albeit with some trickery that would make Loki jealous. You're young, you're impressionable and you're tempted with promises of a future career in gaming while you toil away to help get a game made, but at the same time you need to be taught from an early age that no matter how old or young you are, you should never work for free.
At the same time, if you're being lured in to do some work with the sweetest of pledges, it's a massive slap in the face to find out that the hook you've just grabbed doesn't even have an ounce of that damn bait on it. Chucklefish is currently a big name in the indie space, having been born in 2011 and going on to produce games such as Risk of Rain, Stardew Valley and the more recent Wargroove.
Last Updated: September 3, 2019