A game which I always assumed was a sinkhole for time blipped on my eSports radar this morning and, upon further investigation, seems like an incredible feat for a hidden gem within the competitive gaming world.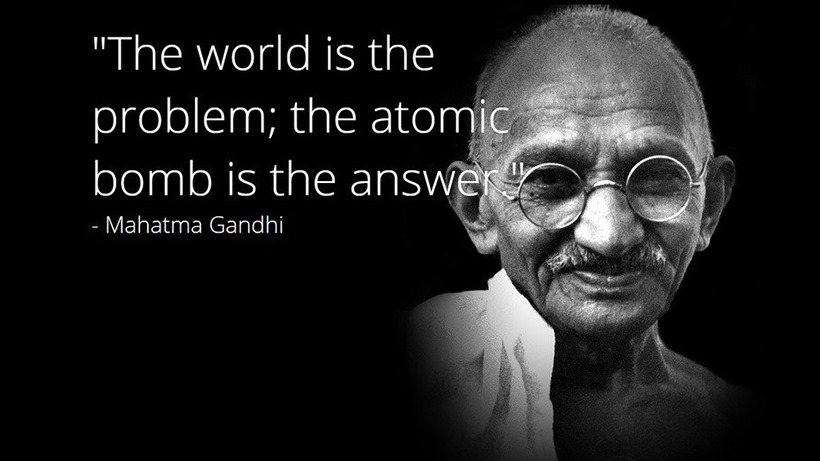 Historical figure Mahatma Gandhi, known for his nuclear warmongering in Civilization. (not an actual quote)
Team Liquid announced this morning that they are including a professional Civilization VI player in their roster. Stephen "MrGameTheory" Takowsky will become one of the world's first professional CiV player. The renowned player, and arguably world's best, will head up CiV for the Liquid organization, and he's no stranger to odd side of eSports. MrGameTheory, while being a great Civ player, also competed in Clash Royale, further cementing his role as a leader for obscure eSports.
"It is an honor to be chosen to lead Team Liquid's Civilization team. Participating in the competitive Civilization community with Steve Arhancet has been one of the great joys of my life. After we won our first Civilization Championship Cup back in 2007, with a team so small that we could barely participate in two-thirds of the events, I learned that a dedicated group of friends can accomplish the seemingly impossible. Civilization remains the most complicated game in the world, and I am thankful to be part of an organization capable of taking on the challenge. I look forward to continue my contribution to one of the greatest gaming franchises and I wish our opponents the best of luck."
MrGameTheory, as mentioned above, is a decorated Civ veteran. He currently holds the record for the most 1v2, 1v3, 1v4 and 1v5 victories on the Civilization IV ladder, as well as topping the leaderboard for the Civilization V International League, reports PVPLive.
It's an interesting decision to include Civilization into a competitive organization since the competitive spectating world currently have little interest in single-player strategy games. While Civ is not strictly 1v1, it does have certain RTS elements which haven't sat well with spectators in the eSports trend. It's no secret that Civ is one of the most popular games in the world, and a game I have stayed far away from due to how easily people get addicted. It's comparable to World of Warcraft, according to some, which I currently have a major problem getting away from.
The addition is great and will hopefully shed light on the need for a great strategic games in the eSports world. Of course, taking nothing away from strategic games like Dota 2, League of Legends and even Stracraft, Civilization does have a unique element which can bring something fresh to eSports, as stated by Steve "LiQquiD112" Arhancet.
"The strategic depth required in Civilization is beyond compare. Many feel the game is simply too complicated to break into esports. However, as the gaming community evolves, we are witnessing the rise of elite gamers yearning to display the true level of their skill. Civilization provides the perfect platform for players to showcase their gaming intellect and we feel that Firaxis is on the cusp of bringing the franchise to a competitive esports level. It is inevitable that Civilization will take its place alongside the top esports in the world."
Civilization will join CS:GO, Dota 2, League of Legends and Rocket League in the Team Liquid roster in the hopes that more light will be shed on the growing competitive game. I'm both frightened and excited to see some competitive Civilization VI matches, and personally hope I can stay away from it for at least a few months.
Like esports?
Check out esports central
Last Updated: October 24, 2016