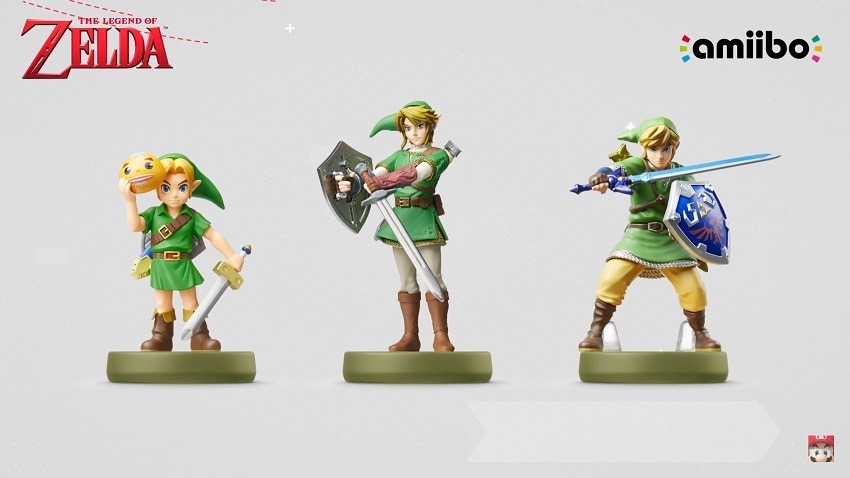 The Nintendo Direct was packed full of new game announcements for both the Switch and enduring 3DS, but there was also a lot of news for fans of the never-ending series of plastic Amiibo figurines. Directs are notorious for announcing new lines of figures that take ages to arrive. Just ask the last batch of Super Smash Bros. figures, which were announced all the way back in December of 2015. Thankfully, Nintendo has put that long wait to rest.
The final batch of Amiibo for Smash will include Final Fantasy VII's Cloud, Bayonetta and Corrin, as they round out the last DLC characters to join the game. For the extensive wait, Nintendo have rewarded fans with not three, but six new Amiibo to look forward to. Each character will come with a variant – Cloud will sport classic and Advent Children garb, Corrin will come in either male or female forms and Bayonetta will have a version from both the original game and its Wii U exclusive sequel.
The entire line is launching on July 21st, with some version exclusive to retailers. Hopefully all six will land locally.
天使を狩るアンブラの魔女「ベヨネッタ」のamiiboは、『ベヨネッタ2』のショートカットバージョンと『ベヨネッタ1』のロングヘアバージョンの2タイプ。 pic.twitter.com/ELC43Yqx4D

— 大乱闘スマッシュブラザーズ (@SmashBrosJP) April 12, 2017
『ファイアーエムブレム if』から参戦した、竜の血族「カムイ」のamiiboは、男性バージョンと女性バージョンの2タイプで発売。 pic.twitter.com/FTsNbhVO9p

— 大乱闘スマッシュブラザーズ (@SmashBrosJP) April 12, 2017
『ファイナルファンタジーVII』からのゲスト参戦「クラウド」のamiiboは、コスチューム違いの2タイプ。もちろん髪型や武器もそれぞれで異なります。 pic.twitter.com/zn5gSQ83Wu

— 大乱闘スマッシュブラザーズ (@SmashBrosJP) April 12, 2017
Along with Smash Amiibo, Nintendo also revealed three new additions to the growing 30th Legend of Zelda anniversary line. Three news Link figures from three different games are no set to launch on June 23rd, including Majora's Mask Link, Twilight Princess Link and Skyward Sword Link. The new Amiibo will feature functionality with the recently released Breath of the Wild, and should unlock the last remaining outfits that are currently impossible to obtain in the game (which were first revealed via the game's official guide).
There are also three brand new Splatoon 2 Amiibo set to launch alongside the game on July 21st, which allow you to take your customised inkling over to another Nintendo Switch device. They're pretty neat too, with versions for the Inkling Boy, Girl and full on Squid form.
『スプラトゥーン2』新しいイカたちのamiibo3種類もソフトと同時発売。『スプラトゥーン1』のamiiboもすべて『2』に対応します。 #NintendoDirectJP https://t.co/AC6Eg8afo9 pic.twitter.com/TIMsldJrwq

— 任天堂株式会社 (@Nintendo) April 12, 2017
Nintendo's Amiibo have started becoming pretty scarce lately locally, so I wouldn't hesitate on picking up the ones you want right away.
Last Updated: April 13, 2017