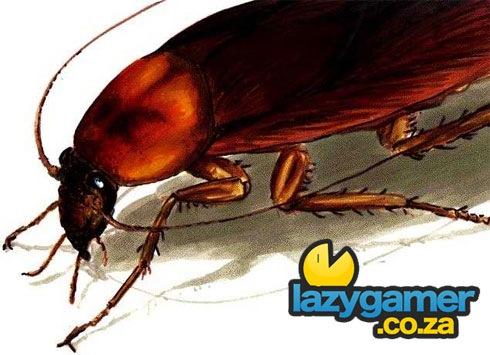 Remember that potty-mouthed parasite we told you about who tried to sue Sony, on account of the "pain and suffering" he's incurred after having his PSN account banned? Thankfully – and quite rightly – that suit got thrown out, but that hasn't stopped Erik Estavillo from taking aim at the other console manufacturers.
Estavillo, who suffers from depression, Obsessive-Compulsive Disorder, panic disorder, Crohn's disease, agoraphobia and being a giant douchebag says he depends on games for his emotional well-being. If he doesn't get to swear at other people online, apparently he gets quite miffed.
Estavillo is now suing Microsoft for – predictably – RRoD, claiming that because of his disability he can't afford the "well over $100 fee to fix" his presumably out-of-warranty 360. He's looking for $75000 in damages to make up for the "undue stress" he's been under since his Xbox's failure as well as "sadness he will have in the mean time of finding one he can afford." The 360's astoundingly shoddy hardware has been the source of much chagrin (not least my own) but this is taking it a step too far. Only it won't seem like it, because it gets worse :
He's also suing Nintendo, for what must be the most absurd reason; The Wii 4.3 System Update disabled the machine running unsigned code, more specifically the Homebrew channel which the plaintiff used to unlock characters in Mario Kart via cheats. As he can now no longer dubiously unlock a character that traditionally requires the separate purchase of Super Mario Galaxy, he's suing, saying "In essence, Nintendo is forcing customers to buy another game to unlock one character in a different game." As Nintendo, by protecting their interests, have directly interfered in his "pursuit of happiness," by "deleting, blocking or prohibiting the Homebrew Channel and Ocarina applications" he's looking for $5000.
Give me a break. If he can't afford to pay $100 to fix his 360, or $50 to buy Super Mario Galaxy – how the can he afford to keep filing frivolous lawsuits? Unless, of course, those frivolous lawsuits are his main source of income.
Source : GamePolitics
Last Updated: November 23, 2009