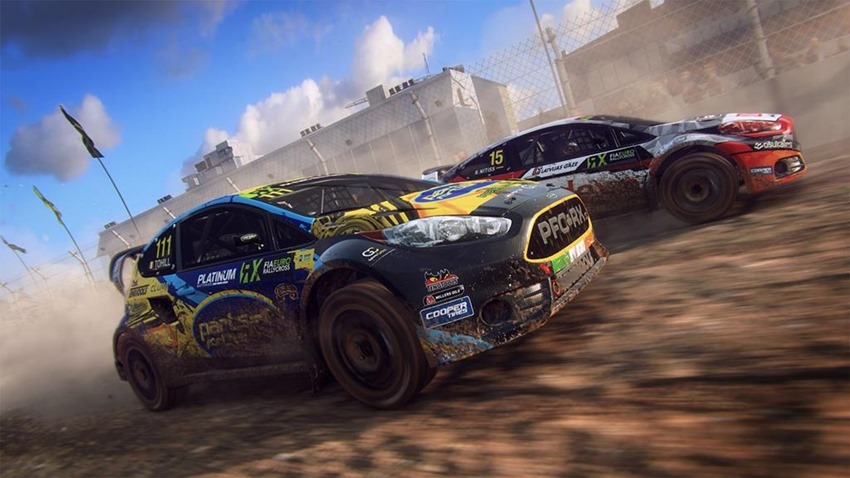 There's no shortage of games that are rally good these days, although they all fall into two distinct camps. You've either got your down and dirty mud-slingers that provide looser handling with more forgiving physics, or you can focus on absolutely mastering a single point to point track that features a momentum to the driving that is so real, that you can just picture the angry Scotsman next to you who is screaming about a hard right in 50 meters.
If you scoff (SCOFF TO THE MAX) at the thought of assisted braking, visible driving lines and an automatic gearbox, then you're probably the kind of chap who prefers the unforgiving latter. So which game is the best at offering the tightest challenge and corners? Easily DiRT Rally from back in 2016, which provided not only some of the muddiest tracks on the market, but a damn good looking game as well.
Codemasters intended for DiRT Rally to be a game that could hold races aplenty for several years, as new content was constantly added to it. And it did! At least long enough for Codemasters to develop a true sequel to DiRT Rally, which has now been unveiled. Here it is:
DiRT Rally 2.0 dares you to carve your way through a selection of iconic rally locations from across the globe, in the most powerful off-road vehicles ever made, knowing that the smallest mistake could end your stage. You will need to rely on your instincts with the most immersive and truly focused off-road experience yet, including a new authentic handling model, tyre choice and surface deformation.

Power your rally car through real-life off-road environments in New Zealand, Argentina, Spain, Poland, Australia and the USA, with only your co-driver and instincts to guide you. Race on eight official circuits from the FIA World Rallycross championship, complete with licensed Supercars and support series.

Develop your team and cars around race strategies, and progress through a varied selection of Events and Championships in both a single player Career Campaign and a competitive online environment.
I like the idea of emphasising the teamwork that goes into maintaining a rally car, a feature which I kind of neglected the first time I played DiRT Rally. Having a reliable pit crew should make a massive difference, and this is one case of micro-management that I'm keen on. Sounds like a blast! DiRT Rally 2 takes a medium left past 2018 and a short jump with a hard right into 2019 on February 26 for PC, PS4 and Xbox One
Last Updated: September 26, 2018