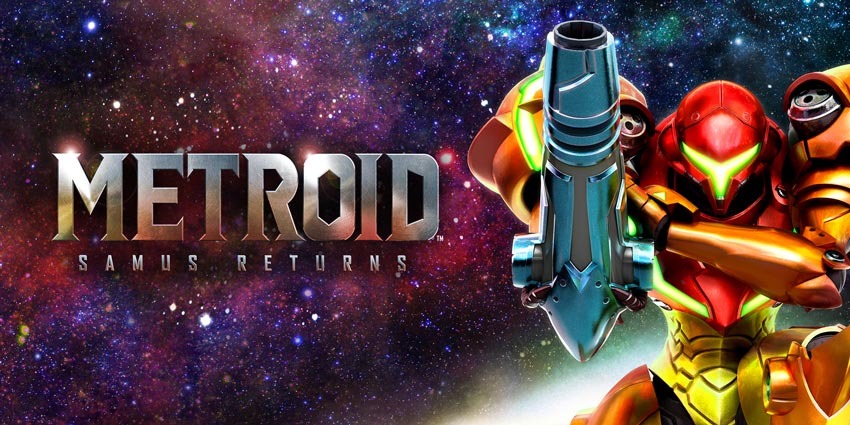 You don't get many video game franchises that manage to be consistently awesome, a feat reserved for a very select few games. It's an honour that Metroid has rocked beautifully since it had fans giggling over the use of Screw-Attacks in the 80s, releasing core instalments in its series only once a generation it would seem. The last time Metroid had a proper release on a Nintendo home console was with 2010's divisive Metroid: Other M on the Wii.
In the years since then, Metroid skipped out on the Wii U entirely and only saw a lacklustre spin-off released in Metroid: Federation Force. On the plus side, a new Metroid game is finally in the works for the Nintendo Switch, but sweet Sakamoto who knows how long it'll be before we finally have something that surpasses the benchmark of the superb Prime trilogy of ye olde GameCube days.
In the interim, Nintendo does have some Mother Brain action planned for this year in the form of Metroid: Samus Returns. A remake of the 1991 Metroid 2 for the 3DS console, this new stab at a familiar game is going to be shipping with a special edition that looks retro-aces. According to Nintendo Spain via Kotaku and backed up further by Nintendo UK, the collector's edition for Metroid: Samus Returns sports a steelbook case modelled after the original Game Boy cartridge. Check it out below, click to embiggen: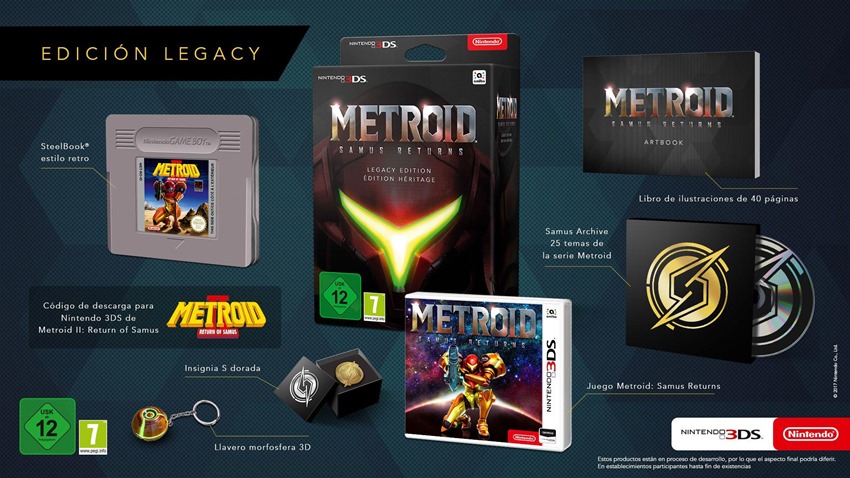 There's also a badge, art book, soundtrack and a keyring included. All with a catch of course: Much like chart-topping sales for David Hasslehoff's latest album, it's a European exclusive. Nintendo hasn't confirmed yet if the Legacy Edition will make its way to the US of A yet, so sorry Yanks. It looks like you lot may have to do the importing for once ahead of the September 15 release.
Last Updated: June 26, 2017