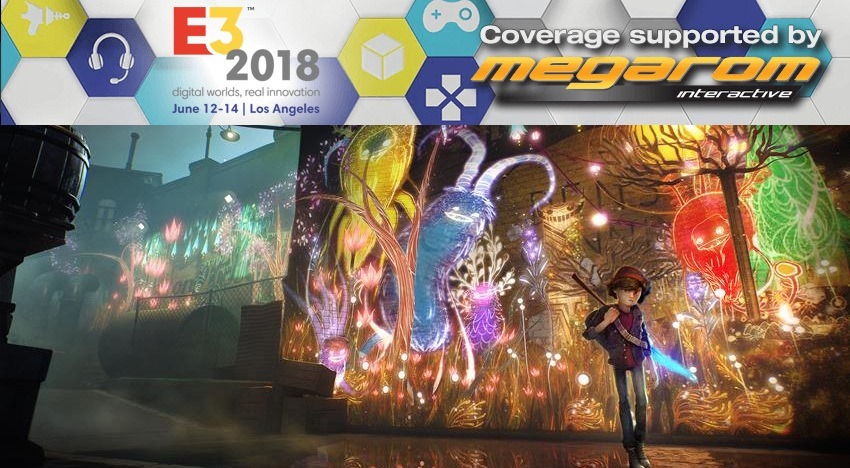 The world of Concrete Genie is dark and dreary. Black polluted lakes and derelict harbours suck my cheerful character in, standing as an imposing metaphor for the depressing circumstances he finds himself struggling to escape. With overflowing creativity and a yearning to spread it, Concrete Genie's protagonist struggles to spread his art without attracting the notice of nearby bullies. But this world needs a savior – one that is willing to risk it to inject colour and life into the lonesome streets enveloping him. And with a magical brush in hand, it's a task that's both gratifying to purse and easy to understand.
Concrete Genie was revealed at PlayStation Experience last year, and from the moment I laid eyes on its popping neon graffiti and wonderous magical creatures I knew it was bound to be something special. And that rang true with a half an hour demo of the game, showing off one single region of a handful that is expected to launch with the game near the end of the year. Using a variety of paintbrushes and stencils, I was able to breathe life back into the grey and brown world around me. Without the need to be at all adept with my painting skills.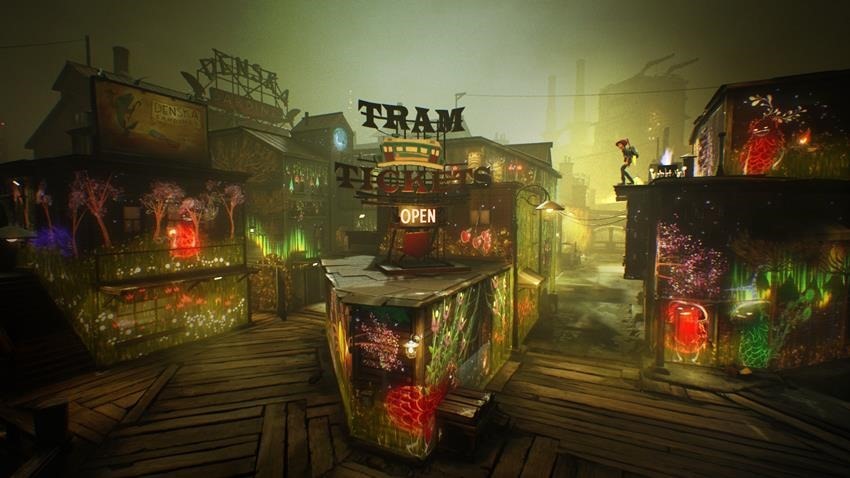 Concrete Gene's free-flowing art stylings are just that, but they don't require the finesse of a master creator to make something look remotely good. The stencils each represent a type of aesthetic that you can plaster a wall with, be it the amber crackles of an animated fire or the insect riddled glades of a field of grass. Using the Dualshock 4's motion control I was able to direct my character's strokes effortlessly, drenching a wall in colourful artistry that made me step back and appreciate it with pride when done.
Certain areas of the small map needed to be filled in order to progress, which sometimes necessitated the creation of a genie. These fantastical creations are ones that you create as well, using a series of templates, appendage tools and more. Once crafted (I usually made mine a really tall snake), Concrete Genie was able to figure out where to place the legs for optimal movement. The result is an evocative animation style that almost looks physics driven, but is instead the work of tireless iterative designs to create a creature that is both endearing and adorable to see scamper about.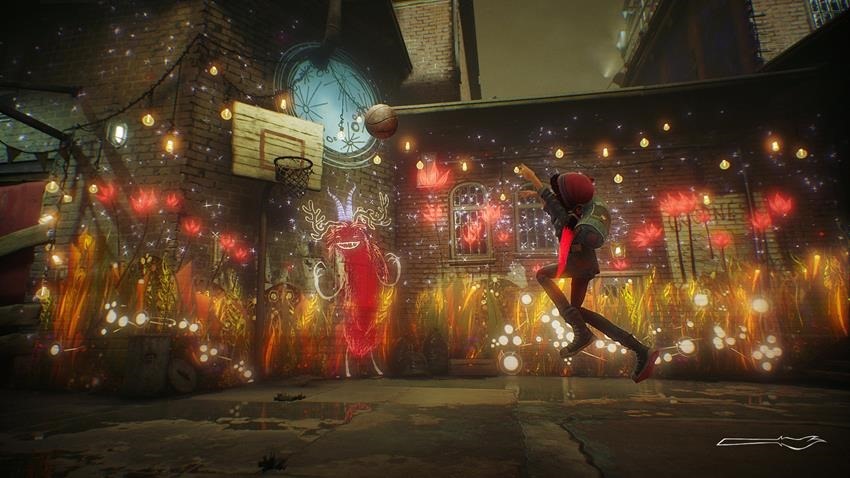 Genies are required to open up portions of walls immune to standard painting efforts, but there's a price to pay. The Genies are living, breathing characters in Concrete Genie, and hence come with their own needs. These never progressed further than having to stop and custom create a specific item for the genie to appreciate or consume, but it did sometimes lead to instances of backtracking to find the right blueprint for the right purpose.
Genies are then fully used in some light puzzle solving, as my character waved his brush around to try and direct the genie to a nearby tarp for burning. But the empty docks of this level weren't alone. Bullies roam the streets in Concrete Genie, and they're relatively easy to circumvent if they choose to try and disturb your painting escapades. Enemy AI wasn't smart enough to route bullies towards other exits and block me off, but the surprise they evoked when sneaking up from behind never failed to terrify me a little bit. Bullies act as annoyances more than anything else, but there's a sense of tension they bring along with them that is just the right amount of unsettling.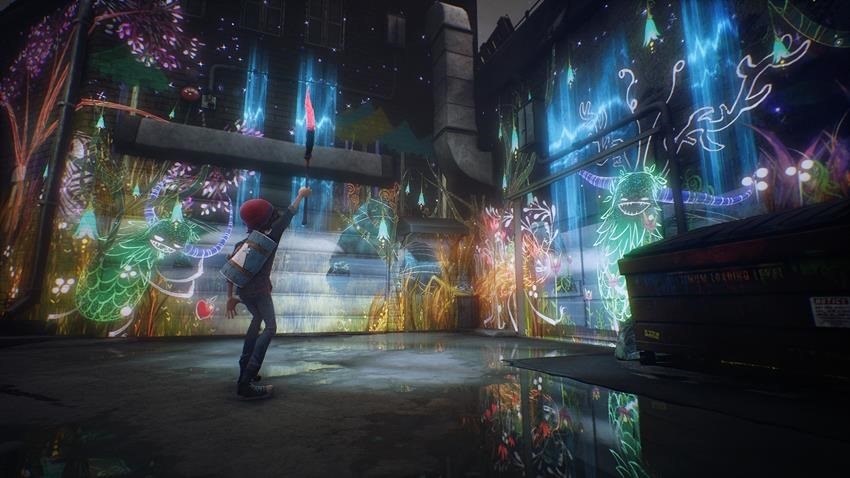 Concrete Genie is slated to launch a little later this year, and I'm looking forward to trying out new areas and master artworks it has waiting to be constructed. It's not the big budget blockbusters that we're used to Sony for having, but if this short demo is any indication there's a lot of heart from smaller, tighter experiences.
Last Updated: June 15, 2018