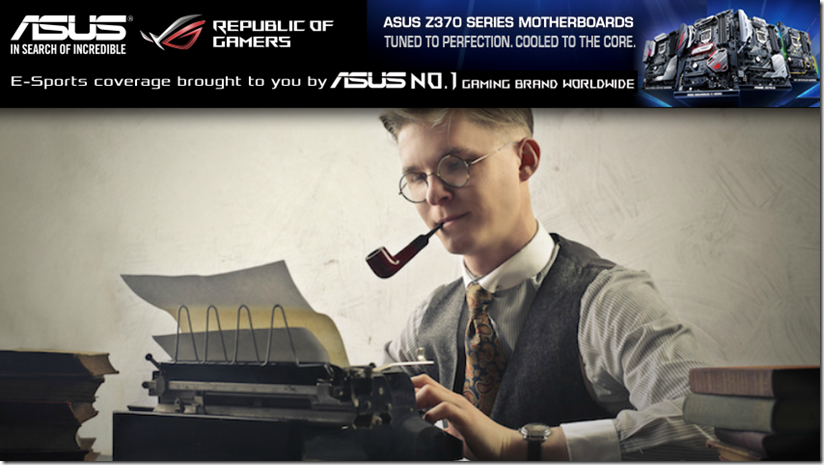 Esports is still a relatively new concept, so new that conventional media outlets are still coming to terms with what it really stands for. Some of their reporting and news pieces don't often paint a great picture and this is becoming a real problem. It's no secret that esports is hitting the mainstream, and hitting it hard – and certain outlets who pander to their audiences and target markets are using this opportunity to poke fun at competitive gaming.
The slight realization here is that writers and spokespersons, like myself, are part of the problem. It's easy to explain what esports is, and what it stands for in the greater scheme of things, but that takes time to really get the message across. The easy way to explain it, which has now become the default answer, is a comparison to real sports. Why I say this is part of the problem is because there's a stigma surrounding gamers that they're all nerdy kids who dwell in their parents' basements. If you're confused, let's take a look at what a GQ writer had to say about esports. Pay attention to the highlighted bit.
Here's a clear example of a magazine displaying a lack of information or awareness. GQ's audience may have found this amusing, and while the magazine does target a very specific market, they're not the first to poke fun at, or completely misrepresent esports. The problem here is that these media outlets are damaging the perception of esports. At the moment, it's to those who read their news stories, and it removes the hard work and dedication of the players. The saddest part of this article is that it was actually pretty good. It's just unfortunate that the writer had to speak to a type of audience and the only way to do it was to poke fun at competitive gaming.
We get it, it's hard to understand that someone playing a video game can earn more than professional athletes. But if this continues and breaks out into bigger media outlets, the damage could be felt.
Like esports?
Check out esports central
Last Updated: November 15, 2017