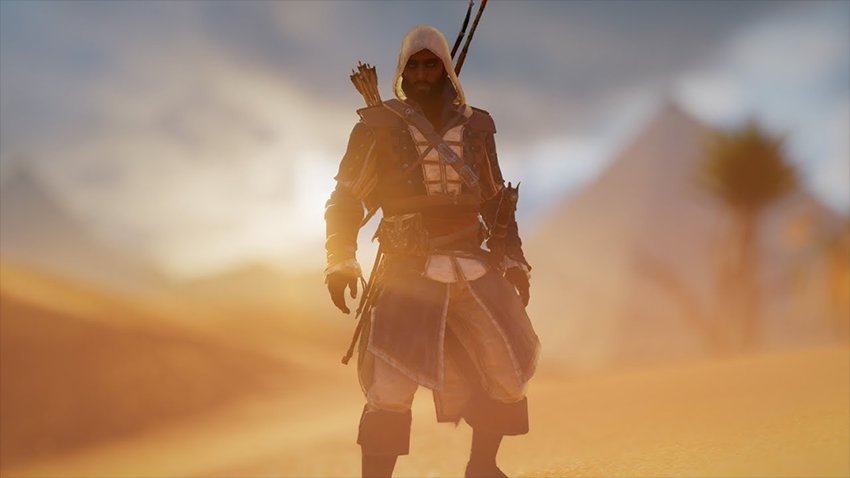 The cat-and-mouse between video game pirates is a chase that'll never really stop happening. At best, DRM and other anti-tampering systems keep games protected for months. At worst, it's just a day or two after release before cracked games are out in the wild.
To that end, the double-barrelled protection on Assassin's Creed: Origins has been effective. It uses a combination of the much-maligned Denuvo as well as VMProtect. The use of both – in conjunction with uPlay – caused a bit of controversy near the game's release on PC, with many convinced it was the reason for the game's poor performance on otherwise capable machines. Ubisoft, naturally, said that wasn't the case:
"We're confirming that the anti-tamper solutions implemented in the Windows PC version of Assassin's Creed Origins have no perceptible effect on game performance.

In order to recreate a living, systemic and majestic open world of Ancient Egypt, where players can witness all of its stunning details, its beautiful landscapes & incredible cities, in a completely seamless way with no loading screens, Assassin's Creed Origins uses the full extent of the minimum and recommended PC system requirements here: http://forums.ubi.com/showthread.php/1759689 while ensuring a steady 30 FPS performance."
According to cracking group CPY, they've managed to bypass both sets of protection – meaning it's likely that the game will soon be available on a torrent website near you.
Whether this means that Ubisoft will now remove the DRM from the game remains to be seen, but it's unlikely. Some publishers remove protections once games have been cracked – as we saw with Bethesda's DOOM and Playdead's Inside.
Last month, Denuvo was snapped up by Naspers-owned digital security company Irdeto. They have since released a new version of Denuvo, which remains uncracked.
Anyway, Assassin's Creed Origins is a very good game, that you should absolutely play. Provided you've bought it, of course.
Here's what we said in our review:
"Assassin's Creed Origins is a prime example of why single-player games exist. They function as our own little Animus, allowing us to be someone else for a while, walking in their shoes (or sandals) through a world that we cannot otherwise access. It's satisfying, mentally challenging escapism that comes with a side serving of education about the past. And in Origins' case, you'll happily lose yourself in its sumptuous setting for hours."
Last Updated: February 5, 2018