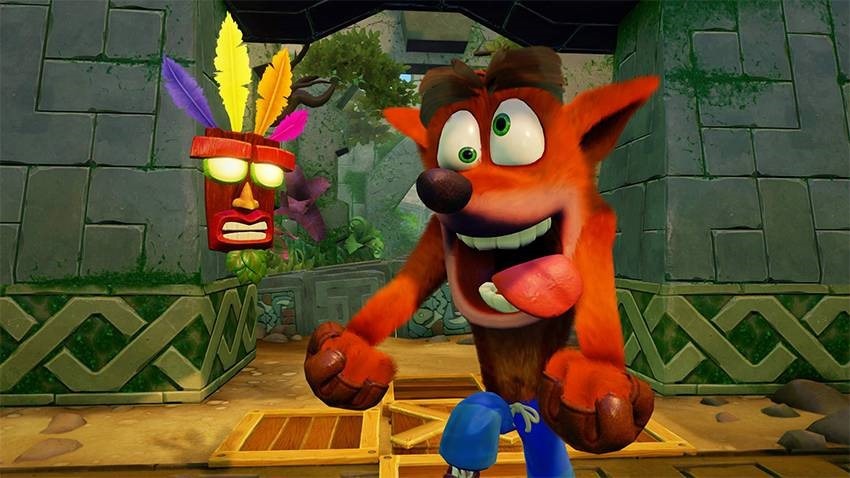 The Crash Bandicoot N.Sane Trilogy is out later this month, bringing the classic trio of PlayStation 1 favourites back, with a shiny new lease on life. The game looks fantastic and plays spectacularly – with new art, new textures and new audio. There's even a new playable character, as Crash's sibling, Coco is playable in every game. There's apparently a lot more that's new, too – like very nearly the whole damned thing.
There's been a bit of pedantry regarding the game and whether it's a remaster or a remake – and the truth is that it's a bit of both. The team at Vicarious Visions had access to the game's character meshes, and not very much else. Yes, they've painstakingly recreated the trilogy without source code.
In an interview with Ars Technica, Vicarious designer Dan Tanguay revealed that very nearly the whole thing was built from scratch.
"The original engine was specifically built for PlayStation 1," Tanguay said. "Naughty Dog pushed [the PS1] to the limits. They made a fantastic engine for doing that. That engine didn't see the light of day beyond PlayStation 1, as far as I know, and it certainly wasn't usable by us. Any code, anything like that, we didn't have access to."
What they did get access to was the game's original 3D meshes, provided by Sony and Naughty Dog – but things like animations, characters, artificial intelligence, control timing, textures and even music were absent. It means that Vicarious had to do much of that themselves, by comparing their running game with the originals. They even consulted gameplay guides from the original games to make sure their timings were right. If you ever though that remastering games was a simple job, the work that Vicarious Visions has had to do in bringing Crash Bandicoot back should convince you otherwise.
There's a lot more over at ARS if you're interested in the marsupial that once stood as the mascot for PlayStation. It's out on June 30, and is (for now!) exclusive to PlayStation 4.
Last Updated: June 22, 2017