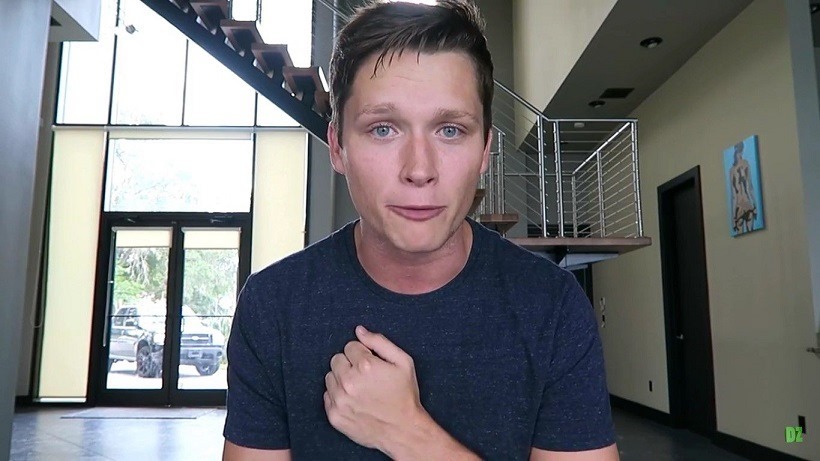 Counter-Strike: GO has been rocked by a gambling scandal this week, and it seems things are just going to get worse for the two parties implicated in what seems like a deep-rooted issue. YouTubers Tom "ProSyndicate" Cassell and Trevor "TmarTn" Martin, the revealed owners of CS:GO betting website CS:GO Lotto, have now reportedly been roped into a legal battle started with Valve over the very thing they've been promoting: underage gambling.
Now in legal terms, nothing either Valve of these two chaps have done in that regard is technically illegal at this point. CS:GO trades in in-game skins, and even though those skins are worth a lot of money they're apparently exempt from the same laws that govern gambling. At least that's what now is being challenged, with a suit filed in June from a disgruntled parent of a child participating in the online gambling game.
The reason both Martin and Cassell now find themselves involved follows a week of controversy, where both were revealed as owners of the website they were promoting without disclosure. Not only that, but both have reportedly been involved in the fixing of results for these promotional videos, where they show off winning on the websites they slyly didn't tell anyone they owned. They've refuted that during the week, saying their stake in the website has always been public. But a slew of video edits, takedowns and privatisations says otherwise, as at least Martin has already lawyered up.
Polygon reports that Martin and Cassell have been added as an addendum to the existing lawsuit against Valve, although the suit has yet to be updated online for verification. If so, it would be difficult for Valve to continue stay incredibly silent over the matter, after the company has been accused of facilitating systems to allowing these third-party websites to run. Users log in using their Steam credentials, which is why Valve finds themselves in the crosshairs now.
In an update to Polygon, Martin's lawyer explained that his client would no longer be making public statements regarding the matter.
"Given that there is litigation pending, no further public comments will be given on this matter.  My comments will be contained in legal arguments to the court, at the appropriate time."
It's only a matter of time though before this reaches the courts, and if the massive escalation of this week is any indication there's a lot more to dig up than just this one instance.
Last Updated: July 8, 2016