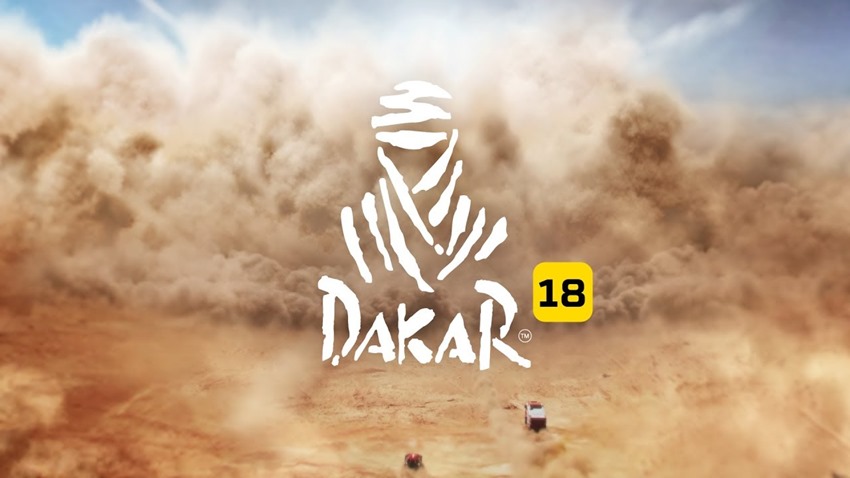 A vast open desert, hundreds upon hundreds of kilometres of untamed sand and dozens of racers using everything from nimble motorcycles to big rig trucks to cross the endless expanse. No, you haven't wandered onto the set of Mad Max: The Fast and the Furiosa. Instead, you're busy watching the Dakar Rally.
Held annually (most of the time, provided that certain countries aren't busy with yet another civil war), the Dakar Rally is a madman's event. Treacherous rocks, dangerous sands and a course designed to test the mettle of any driver are just some of the neat features present in this yearly offroad extravaganza.
Wouldn't that make for a great video game? Yes, yes it would. Which is exactly what Bigmoon Entertainment and Deep Silver/Koch Media are planning to do, with DAKAR 18. Here's the reveal trailer, which is full of sand. Sand! It's everywhere! GET USED TO IT.
"We are proud to be partnering with A.S.O and Koch Media in order to bring a truly realistic DAKAR racing experience to players worldwide," Game Director of Bigmoon Entertainment Paulo J. Games said in a press release.
As the official developer of the project, we are sure that DAKAR 18 will be the finest representation of real life DAKAR in a video game.
Big Moon say that this incarnation of the Dakar Rally will be properly open-world, feature 5 racing class categories (Cars, Bikes, Trucks, Quads and SxS) and it'll be officially licensed so that all the liveries and drivers are spot-on with what you see on TV. It's going to be interesting to see how Big Moon plans to give structure to a literal racing sandbox, but if they can find the right direction then this year's virtual racing calendar should have some gritty variety to it.
Expect to see DAKAR 18 out later this year, just in time for me to say "Now dats a kar".
Last Updated: January 12, 2018