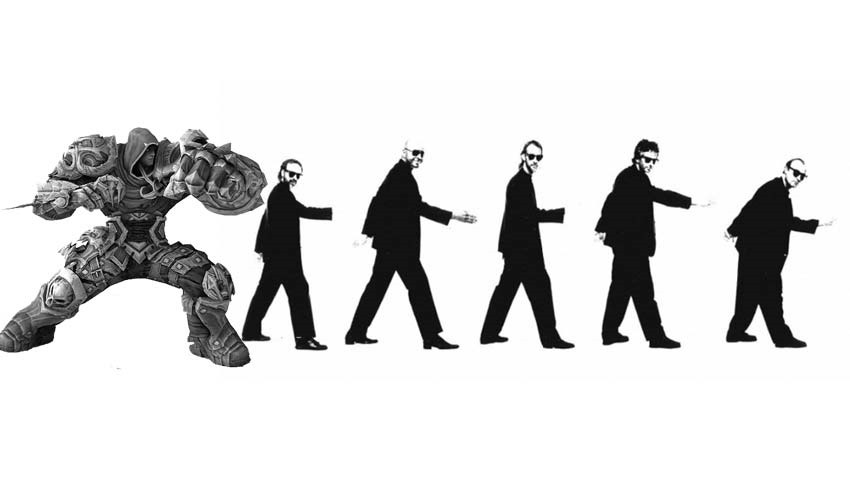 War. War never changes, but he does switch between genre when given the chances and the upcoming Darksiders Genesis will see the Horseman of the Apocalypse wield his fabled sword in a whole new world of strategy that looks like Diablo if it had been slapped with the slickest comic book visuals this side of the river Styx. No, not that Styx.
Instead, Darksiders Genesis is focusing on action through a good old fashioned isometric plane, while juggling some co-operative gameplay for good measure. While Strife will stick to a distance and keep enemies at bay with his trusty sidearms, War is exactly how you remember him to be: An absolute tank on the battlefield who'll chop demons down to size and keep them at bay. Here's a look at him in action, alongside his official character overview copied and pasted for good measure because it's Friday and I want to eat some pretzels:
War, the Rider of the Red Horse, is both honorable and savage.

The youngest of the Four Horseman, but his age is no indication of his experience on the battleground. He has battled countless enemies with his furious weapon Chaoseater and the protection of his impervious armor. Always by his side is Ruin, War's phantom steed. Ruin is both mighty and graceful with its blackened coat and fiery hooves and mane. War was wrongly framed by Abaddon for starting the Apocalypse too soon and was imprisoned for over one hundred years by The Charred Council.

Well, at least he has beautiful long and white hair. Without split ends.
Neat! While Darksiders 3 may have been less than good, Darksiders Genesis is shaping up to be far more intriguing. A good ol' RPG, boasting the unique aesthetic of the franchise and almost ready for release later this year on the usual console and PC suspects. Oh and Google Stadia, for the tens of people using that platform.
Last Updated: September 6, 2019