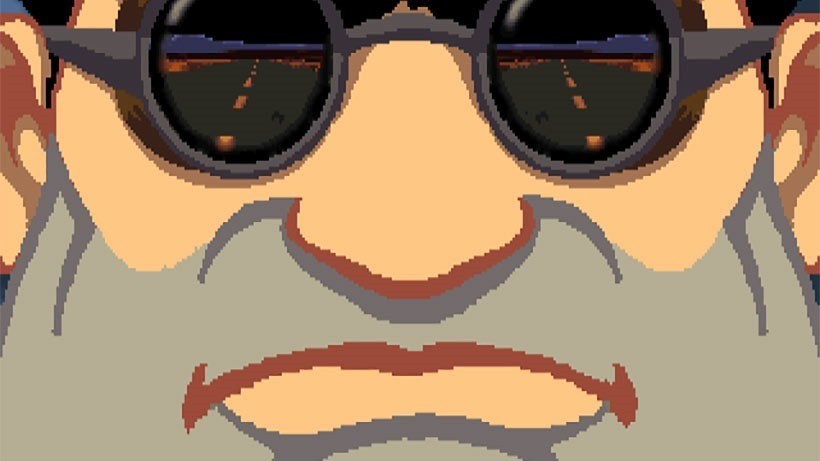 When I was growing up, I played and loved pretty much all of LucasArts' point-and-click adventures – with Day of The Tentacle being one of the ones that weaselled its way in to my heart. It's coming back, remastered with new artwork (that looks just like the old artwork), and will be hitting your PlayStation 4 and Vita in March next year.
At the PlayStation experience, Double Fine's Tim Schafer and co showed off some footage.
It looks just as my nostalgia-addled brain remembers it – with my younger mind ridding the screen of the blocky pixels anyway. At the same Time, Double Fine announced that it was going to remaster another of my favourite LucasArts adventures: Full Throttle.
Like Day of the Tentacle, it'll feature all new, hand-drawn, high resolution artwork that will probably also look just like the original artwork. That'll be joined with remastered audio, music, and sound effects. Players will also be able to switch back and forth between classic and remastered modes, playing mix and match with the graphics, audio and user interface. It's coming in 2017, to PC and PlayStation platforms.
"Full Throttle Remastered will feature all new artwork," Double Fine says in a blog post "with high resolution backgrounds and animation, with each frame being repainted by hand. We'll be aiming to restore the sound and music to a higher quality, and we'll also fill the game with special features like concept artwork, commentary tracks and as many other things as we can think of!"
It'll ship along with a commentary track, featuring the ruminations of the game's original creators Tim Schafer, Dave Grossman, Larry Ahern, Peter Chan, Peter McConnell, and Clint Bajakian. It was one of my favourite things about the Grim Fandango remaster, so I'm rather looking forward to it.
And while I do love all this nostalgia, I really do wish that Double Fine would focus a little more on making new things. They're an undeniably talented bunch, but their modern output is as filled with hits as it is misses. For every Broken Age and Brutal Legend, we have stuff like Spacebase DF-9 and Massive Chalice.
Last Updated: December 7, 2015