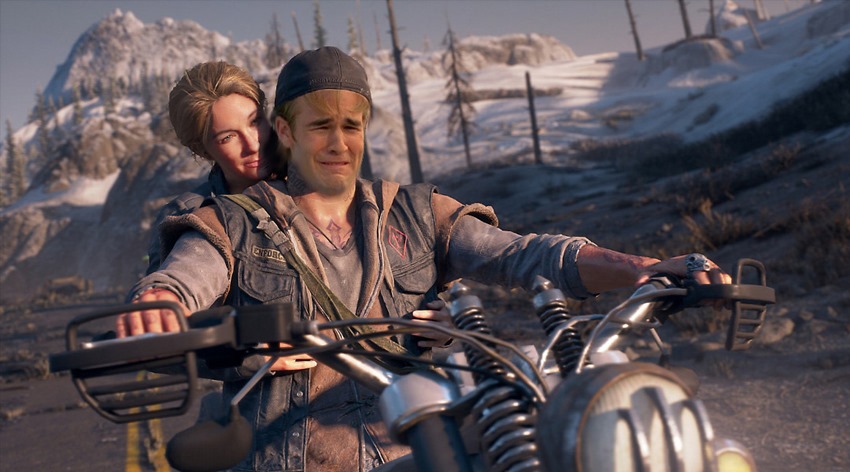 As far as apocalypses go, the end of times represented within Breakfast Run 'em up Days Gone may just be one of the worst. Not as bad as the one in The Last of Us mind you, because even in a world where humanity has been wiped out by homicidal fungus at least you know you're never far away from having a few shrooms on your roadkill. Even if said shrooms happen to have been picked off of the corpse of your recently deceased pal Larry.
In Days Gone, the mobs of Freakers that roam the landscape are just the worst. They're constantly hangry, they shriek like Japanese schoolgirls meeting a pop star and they're relentless bastards to deal with. What's left of humanity isn't much better, as the remnants range from Freaker-magnets to proper bastards who'll happily shank you in the ribs if it means that they'll live another day.
Kind of sad, isn't it? If you were stuck in that world, nobody would blame you for breaking down and shedding a few tears. Turns out, that just about every single character in Days Gone happens to have some wet eyes as developer Sony Bend managed to pull off some proper magic to render characters with especially emotive peepers in their wasteland. "We have a tear line in our eye rendering – an effect to represent the build-up of liquid between the eye and lower eyelid," Lead Rendering Programmer Graham Aldridge said in a reddit AMA of the tools used to create the eerily real ocular organs.
It's a surprisingly difficult effect to render, but without it the character just looks wrong somehow. We have control of this too – it's surprising how much adjusting the tear line can change your perception of a character.
You could say that there literally isn't a dry eye in the Days Gone house. It's an impressive feat on its own, but it gets even more mental when you read about the other technology that went into creating a feature that would only register on a subconscious level with anyone who played the game. "Another subtle example is iris/pupil dilation; we change the size based on how bright the scene is," Aldridge explained.
It's super subtle but when you see a character in a dark space with a small iris it just feels wrong.
It's not the first time that a Sony game has used cutting edge technology to create the most subtle of effects, what with Uncharted 4 figuring out a way to have sunlight light up the ears of Nathan Drake whenever he caught a ray of solar power. But Days Gone, for all of its fault, is still an impressive technical showcase of just how much the PlayStation 4 has achieved during its lifetime, winding up a cycle of development that has created impressive new tools for the next generation of games.
Last Updated: May 28, 2019