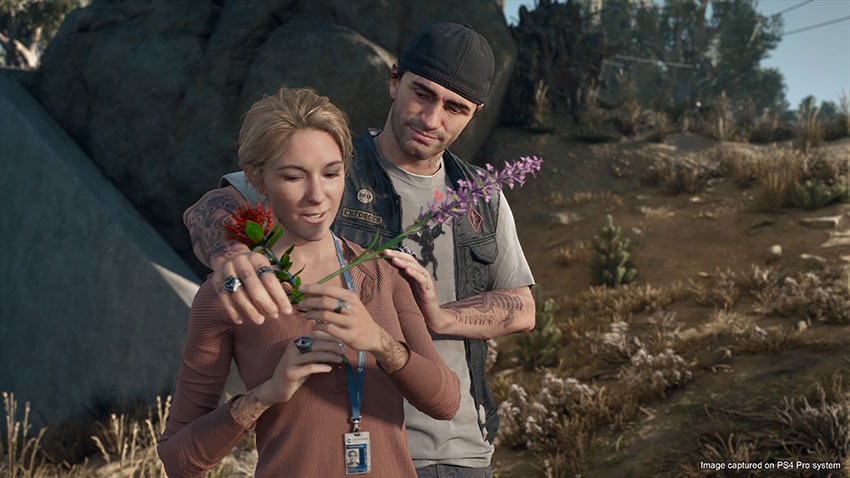 There're inevitably going to be a few losses in the zombie apocalypse. When you've got demented cannibals that are hopped up on viral adrenaline bearing down on you, chances are that somebody is going to be left behind. Heck, it's the first rule of survival: You don't need to be the fastest runner around, you just need to be able to outrun whoever is next to you. Which is probably why Sam is cursing my name right now while being devoured alive.
If you're an actual functioning human being with a shred of morality though, it must be heartbreaking to not only lose someone when the world ends, but lose them in the most horrific and barbaric way possible. Upcoming end of days survival sandbox Days Gone has been hinting at that kind of loss, the magnitude of the weight that it puts on the shoulders of its protagonist Deacon St. John and the survivor's guilt that he carries with him.
And in this latest trailer for the game? I'm…I'm kind of starting to feel for the guy. Oh. Oh no. OH NO HELP ME GUYS I'M FEEEEEEEEEELING!
I know it's a classic apocalypse trope to fall back on, as the descent of humanity sees more brutal and less morally-driven people rise to the top of the food chain when the world has gone to hell, but for Days Gone? It's an idea that works within its setting. If you can't see the video above, fret not! Here's a bunch of new screenshots and a wedding invite synopsis as well, in case you're one of the few people who are keen on this game and are willing to slap n some leather and ride with me into the apocalypse when Days Gone comes out on April 26 for PlayStation 4.
Deacon St. John and Sarah Whitaker were an unlikely couple: He was from rural Oregon, a member of an outlaw motorcycle club; she was from Seattle, a botanist with a degree in biochemistry. But from the moment they met, on the back roads of Farewell Oregon, they were inseparable.
Now they're ready to ride off into the sunset and face the next chapter of life together as man and wife.
Last Updated: February 14, 2019