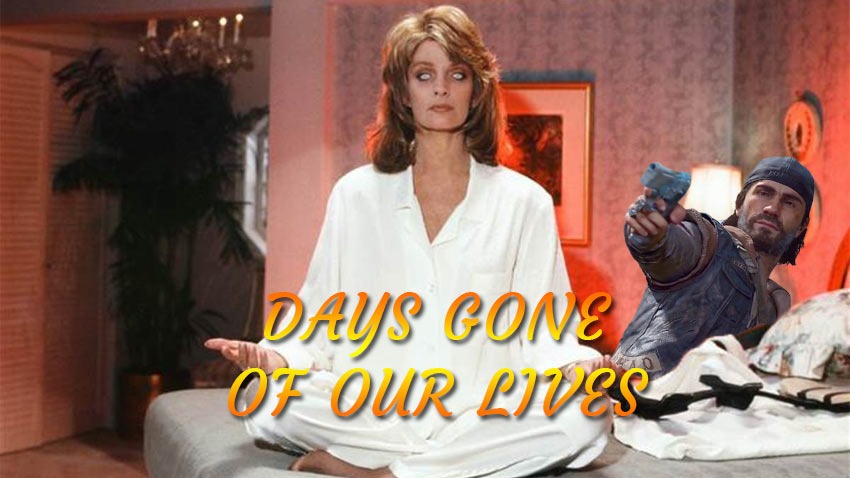 Days Gone may have the appearance of a sandbox that was designed to check all the points of that genre, but I've still got a feeling that this particular slice of open-world cake is going to be special. The world looks almost as dangerous as the Australian outback, the main character of Deacon St. John comes off as a genuinely nice biker who is in way over his head and the idea of stealthing around a map before all hell breaks loose and you find yourself on the run from an ocean of ankle-biters kind of appeals to me.
It's Sons of Anarchy meets The Walking Dead, and I don't want to live in a world where that crossover isn't a good idea. In fact, that TV inspiration extends deep into the DNA of Days Gone, as Deacon's various storylines had the potential to make for a messy narrative. Developer Sony Bend's solution? Take a page out of the Netflix book, and learn how to chill with a story that can be recapped whenever you hit the pause screen.
"It's just literally having the threads be like a Netflix menu, so that you see them there," creative director and writer John Garvin said to GamesRadar of the menu, which allows players to flip through completed storylines.
So [it's] almost like each of the missions is an episode in a series; you can always kind of pick up and see where you are in that storyline. It was just a way of treating it the way people consume entertainment now, episodically, like through Netflix.
There was a challenge with this system though, as Days Gone originally featured cutscenes where players had to make choices that resulted in different outcomes for Deacon and the world around him, an idea that Garvin says has been restructured to be far more organic in nature:
In the alpha build, there were a number of story points where the player could make binary story choices. We removed those post-alpha to make the story progression clearer and stronger. The ability to make choices remains an important part of Days Gone and focuses on gameplay: earning trust and credits at the encampments, how to upgrade your bike and weapons, how to spend points on Deacon's skill tree, which storylines to complete and in which order.
Days Gone is out on April 26 for PlayStation 4. Because I've never been wrong about anything in my life especially games that rhyme with Pony Chalk No Traitor, I'm confident that Sony Bend's love letter to apocalypse fiction is going to turn out just fine.
Last Updated: March 7, 2019