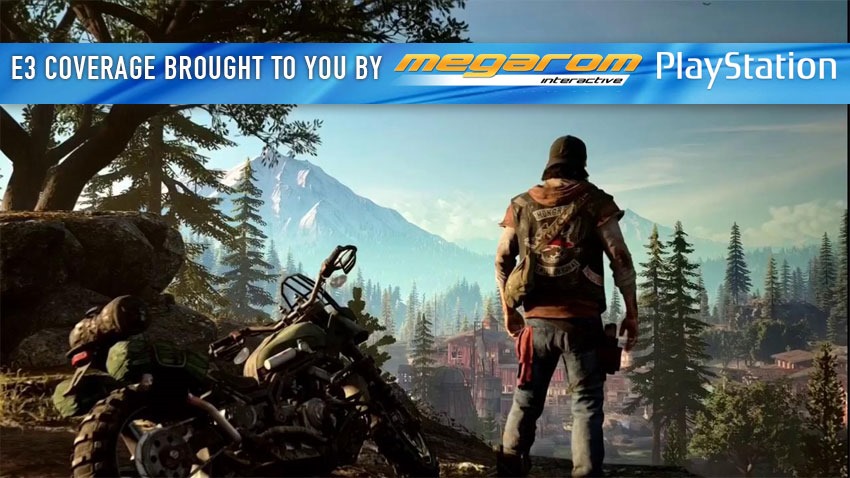 Zombie games are about as common as Geoff's disdain for my suggestions on where to eat out on any given night. The industry is crawling with a genre that ironically enough, refuses to die. Not that there's anything wrong with that. If you're going to focus on one popular genre then, you're going to want to find a new angle to attack it from, something that Day's Gone is looking to do with its hordes of don't-call-them-zombies.
That on it's own is interesting enough to me. A swarm of Freakers who can descend on you at a moment's notice like an undead stream of biting flesh. Days Gone without much of an undead threat that has you focusing more on rogue humans who would rather strike off on their own and hidner you along the way however? That's…not as interesting.
At E3, developer Bend Studio gave us a different look at the same demo that was played at the PlayStation Showcase.According to Bend Studios, they're attempting to create a world that dynamically shifts and changes every time you play it. What that means in practical terms, is that enemies inhabit new areas, new traps can be placed elsewhere for the player and certain environments will slightly rejigger themselves to make another approach more dangerous.
It's all well and good, as the inclusion of weather effects resulted in the Freaker horde moving elsewhere to escape the biting cold. But without much of that undead element, Days Gone felt…boring. Mechanically it was still solid, absolutely hundreds on that front. Protagonist Deacon St. John does feel human in his pool of talents, his particular set of skills making for a more desperate struggle against human foes who happen to be more well-versed in receiving and dishing out violence in this brave new world.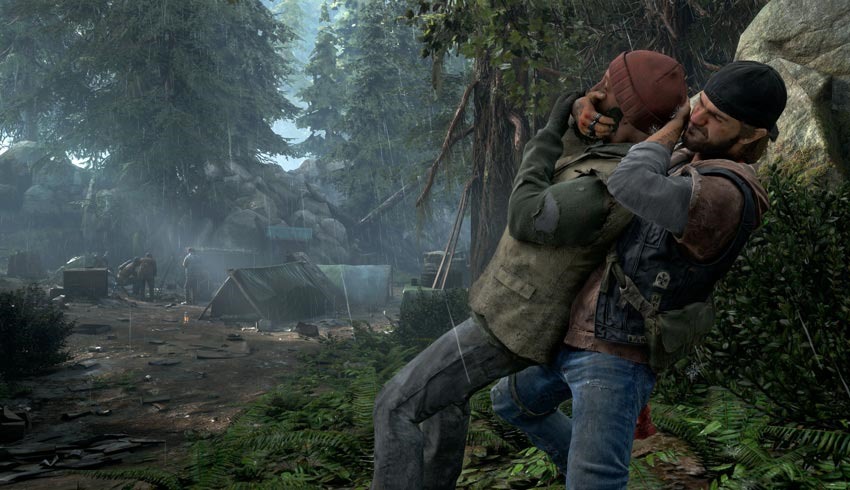 Deacon can run, gun and lay traps, making for a character who knows how to survive in the hostile terrain that prefers stealth over more gung-ho encounters lest every Freaker in the county descends on your loud ass. It's just that these gameplay ideas mesh better with the hordes than they do a rogue gang of humans, as the demo felt like the kind of gameplay that I'd seen a hundred times elsewhere already. And done better as well for good measure.
Look I'm still interested in Days Gone and if Bend Studios can create a zombie apocalypse that evolves and iterates upon each fresh start of the game, then they might be on to something here. I've got a feeling that between those more tech-heavy encounters that test your fight-or-flight instincts, Days Gone is going to be a bit of a yawnfest.
That being said, Days Gone looks properly gorgeous. Deacon's world is harsh, yet steeped in detail and if you've ever gotten some Last Of Us vibes from the video seen so far, there's a reason for that: As one of Sony's studios working on a first-party game, Days Gone has benefited from having access to the same technology that helped create those iconic characters in Naughty Dog's critically-acclaimed game, sharing the impressive facial technology to create digital inhabitants who emote so well.
An open-world The Last Of Us might just be the most apt description for Days Gone. I just wish the human element was gone as well.
Need more E3 in your life?
Check out our E3 2017 portal powered by Megarom Games and PlayStation
Last Updated: June 20, 2017