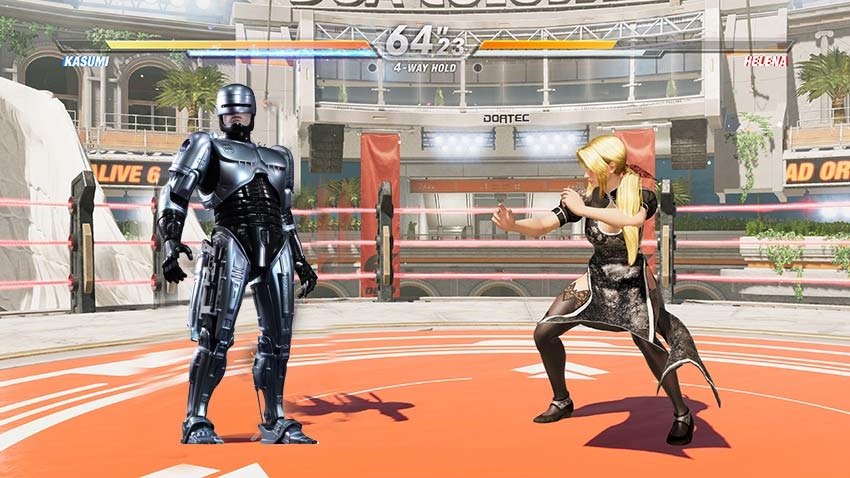 Fighting games live and die by their fandoms. After all, the genre itself is the very definition of competition, distilled to a pure experience of one on one action that pushes you to the very limits of your skill. What began with a fistful of tokens in arcades evolved into showdowns at the home between players and a single console, eventually reaching a global stage where you could trade blows with a fella in Australia in random match-ups.
Fighting games have always been at the forefront of providing larger arenas for their fans, with the current state of the genre focusing on the more competitive side of the equation. Esports in fighting games makes for huge business, with the likes of Street Fighter, Mortal Kombat and Smash Bros. hosting regular international tournaments where big prize money is at stake.
One game that you seldom see reach the same highs?
Dead or Alive, a franchise that has always had the potential to not only offer thumb-blistering competition, but spectacular matches for fans to watch as well. This year, Dead or Alive wants to get cereal. More than that, Koei Tecmo wants 2019 to be the year when their serious effort pays off for the franchise and establishes the brand as a heavyweight contender on the global esports stage. "I'm very proud of how we're able to release this game after DOA5, as there was a pretty long gap when that game launched," game director Yohei Shimbori said to GameSpot.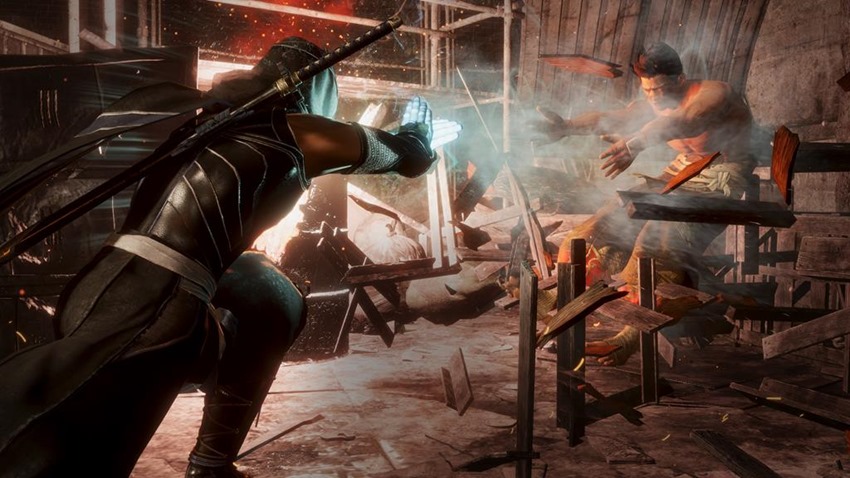 Also, I'm very happy to see that the esports movement has gotten bigger in recent years. I really want to work with fans to help DOA expand and reach that type of stage. My dream is for the DOA fanbase is for it to grow even larger than from what it is today.
One thing that Dead or Alive 6 won't forget however, are the roots of its story. There's still a tale to be told in each punch that is thrown, and the sequel is learning not only from its past but from the mistakes that other games made. "There's many different kinds of fans for fighting games," Shimbori said.
Some play it for the story, some play it for esports. We saw that when Street Fighter 5 came out, it didn't have a story mode, and there was a lot of controversy around that. Once we saw that, we knew that people really wanted a story mode in their fighting games. There are also a lot of fans who really gravitate to certain characters.

We focused more on that in DOA5 and the free-to-play versions, and with the expanded customization in DOA6, we wanted the fans to create their own personal versions of that character. I'm very proud of how we're able to release this game after DOA5, as there was a pretty long gap when that game launched.
Dead or Alive has always had the potential to carve out a place for itself amongst the heavyweights of the genre. It has a look and style that sets it apart from the pack, while its core combat makes for some of the more exhilarating matches around while still offering plenty of technical detail for diehard spectators to gobble up. It'll be interesting to see just how much of that charm has been preserved, when the sixth core game arrives in March.
Like esports?
Check out esports central
Last Updated: January 23, 2019