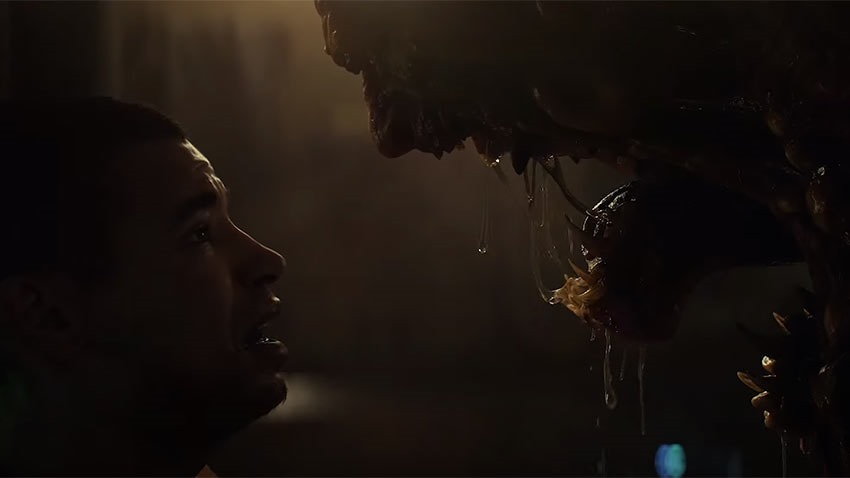 Horror, the final video game frontier. There used to be an age of digital terror on PC and console, games that would curdle your blood and make you see nightmares every time you closed your eyes. And then the genre died off. In the late 2000s though, something miraculous happened. EA greenlighted a return to the creepiest genre, handing its team over at Visceral games the funds needed to craft a spooky new adventure.
That game would be Dead Space, and while its sequels were enh, the impact that game had was nothing short of monumental at the time. Horror games were back in vogue, fans ate them up, and the genre now has a healthy number of entries popping up ever year to make your skin crawl. If you were wanting something more gruesome, set in space, and featuring horrible monsters vomiting tongues at unlucky buggers, good news!
The master is back, as Dead Space creator Glen Schofield has a new project in development that's set hundreds of years into the future of the PUBG universe. Called The Callisto Project, here's the first trailer for it that'll make Gene Simmons jealous:
It's horror, it's in space, and the game challenges players to escape the maximum security Black Iron Prison and uncover its terrifying secrets. What else is new? Striking Distance big cheese Glen Schofield's ambition for the game, that's what. "We've built a world class studio of passionate developers that is ready to once again tackle one of our all-time favorite genres—survival horror. We're setting out to make one of the most terrifying games of all time, and we can't wait to share more about The Callisto Protocol next year," Schofield said.
Honestly, I'm still trying to wrap my head around the fact that this game is set in the same universe as PUBG. I know that PUBG Corp owns Striking Distance, but still! Chicken dinner!
Last Updated: December 11, 2020