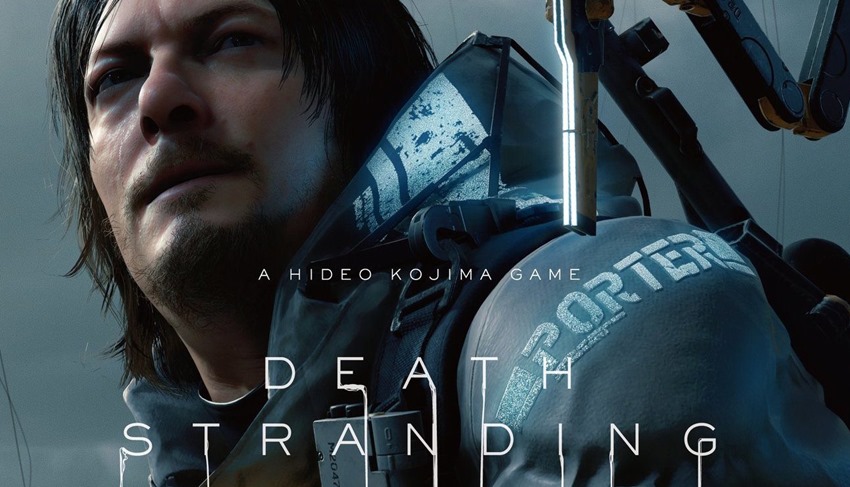 Hollywood film director Guillermo del Toro is running around a ruined city, clutching a baby while monstrous invisible creatures from another dimension chase Walking Dead actor Norman Reedus around and make his weird shoulder-mounted satellite TV dish blink like mad. Yup, sounds like a Hideo Kojima game to me!
Ever since the Metal Gear Solid mastermind split with Konami following the brouhaha over The Phantom Pain, the world has been wanting to know just what the hell it is that the developer has been up to. Wasting no time, Sony snatched up Kojima, gave him a ton of cash and left him to his own devices as the years rolled by and the mystery deepened.
Would Death Stranding ever see a release and finally explain some of its mysteries? Well yeah, the PlayStation needs to end on a high note…and a weird one. As was revealed today, Death Stranding will officially launch on November 08.
Here's a trailer celebrating that upcoming launch and offering even more enigmas that'll cause you to scratch bloody swathes of hair out of your scalp in befuddlement:
Sam Bridges must brave a world transformed by the Death Stranding. Carrying the remnants of our future in his hands, he embarks on a journey to reunite the shattered world.
And here's a look at the collector's edition, which includes the soundtrack, DLC and a freakin' baby in a jar: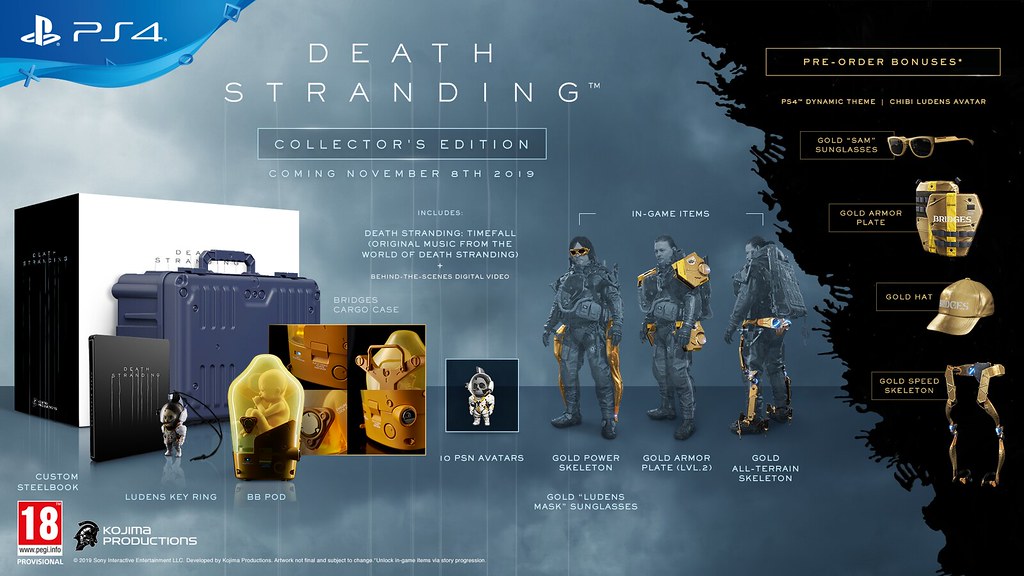 Well, that looks bonkers. Now to see if Death Stranding can even live up to its own hype when it arrives.
Last Updated: May 29, 2019