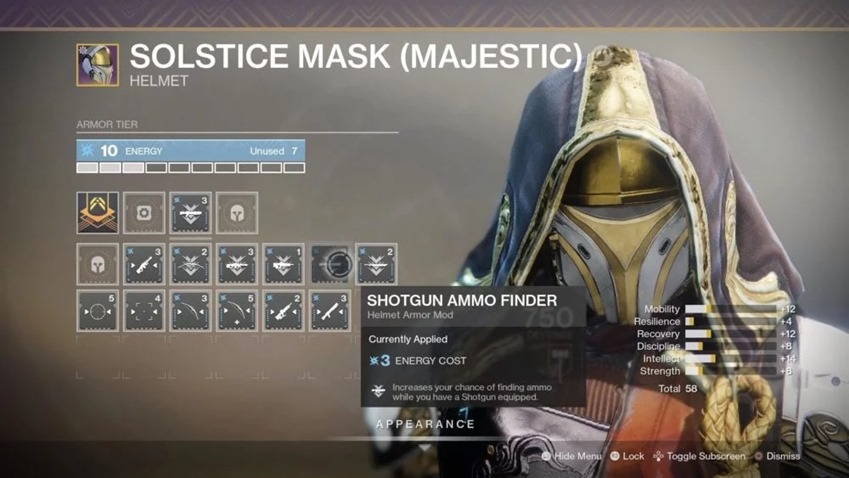 There are two schools of thought when it comes to armour within Destiny 2: The hardcore players who seek out rolls of gear that'll give them the slightest edge possible when they tackle a Raid or Nightfall activity, and those players who just want to look dead sexy in their Exotic gear. With Destiny 2: Shadowkeep, those players who hunt for the best armour are going to be in for a hell of a grind as Bungie reworks the system entirely.
In a livestream yesterday, the developer detailed just how Armour 2.0 will impact on the game and introduce a new activity to plan builds around. Here's a brief recap of what was revealed last night: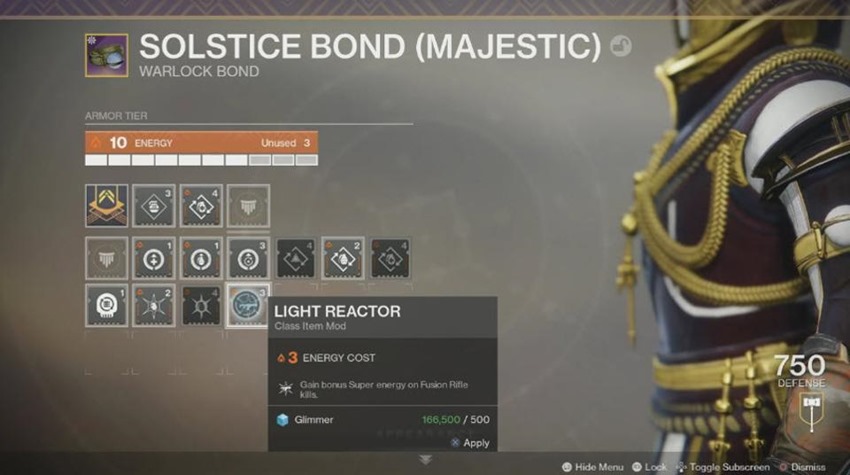 All armour pieces will now have two values attached to them: Power level and Energy level
Energy Levels will feature stats ranging from 1-10
These Energy levels now determine which mods you can apply to your gear, with each mod requiring a certain amount of Energy to function and provide perks
This is further divided into Energy levels across Destiny's three elements: Void, Solar and Arc
So basically, you'll only be able to apply Void mods to gear if said gear has the corresponding Energy level element
To increase your Energy level, you'll need to upgrade your armour tier or change your mod loadout
As for Exotic armour, they'll still have their unique perks once the new system rolls around
Upgrading armour tiers will now require the use of a new currency, called Ascendant Shards
As for mods, they'll be added to the loot pool and will pop up in Engrams or from Vendors such as Banshee-44
The key takeaway here, is that Armour 2.0 will introduce new stats to the base game. Players currently have three to focus on: Resilience for damage absorption, Mobility to gauge their speed and Recovery that ties in to how quickly you can restore your shields. Going forward, Guardians will now need to focus on Intelligence (How quickly your Super can cool down), Strength (melee cooldowns) and Discipline (How often you can use your grenades).
If that sounds familiar, it's because those three new stats are actually Destiny's original selection of stats which have now returned to the fold. These stats will als no longer have a hard cap of ten, but will actually be able to be boosted to the maximum of 100. Every ten points per stat increase will get you some sort of bonus within them, such as slight percentage increases.
As for the other details revealed? Here you go!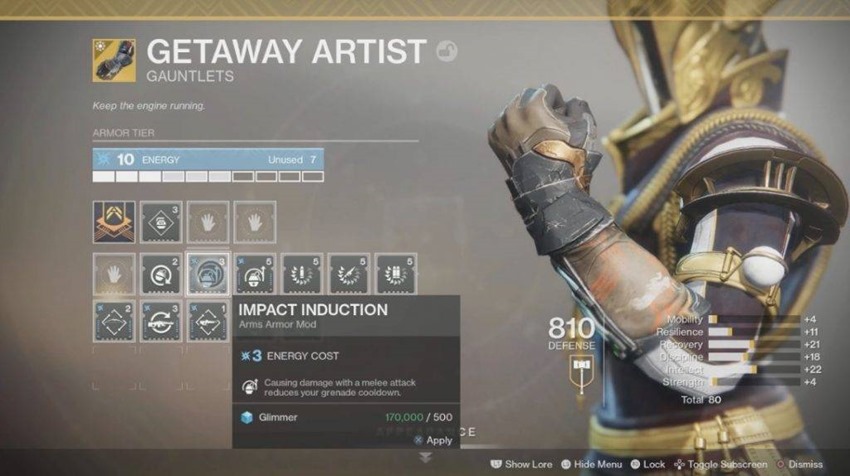 Ornaments will be equippable to any piece of armour
Exotic armour is the exception to that rule as that gear already features a unique aesthetic of its own
All Exotic Armour will have armour 2.0 features, but you'll need to spend some Legendary Shards to get the new gear out of your collection
The same goes for Legendary armour: Either spend shards, purchase from vendors or hunt for a roll in the sandbox
The Glimmer cap has been raised to 250 000
Seasonal Artifacts were teased
Mods will be kept in your collection for whenever you need them, thus allowing Guardians to assemble a nifty arsenal of armour tweaks
Old mods will be present, but they'll b nowhere near as good as the new stuff that's on the way
There's a lot of potential at play here, with an eye on revitalising the finer points of Destiny 2 when Shadowkeep lands. How much of a grind it's going to be to get your hands on the right armour, remains to be seen.
Last Updated: August 15, 2019