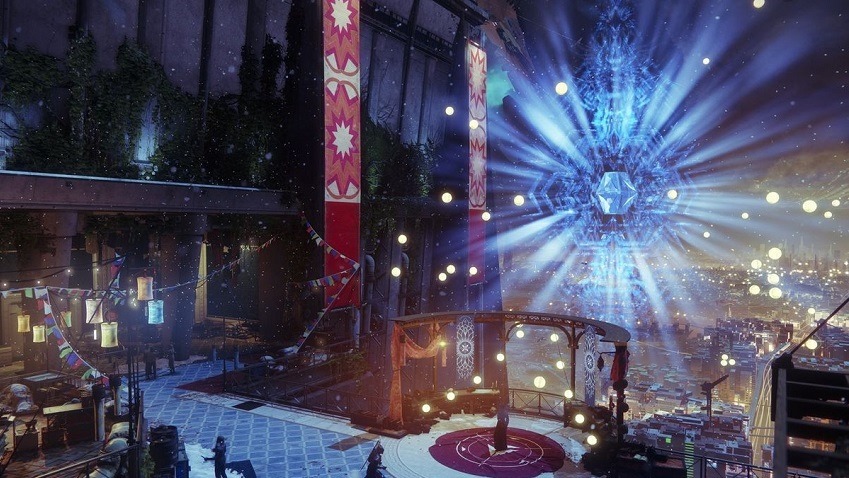 With Season 2 of Destiny 2 in full swing following the launch of Curse of Osiris, Bungie is already making good on the promise of more seasonal content. That starts with the annual Dawning event – a time of year where Guardians put down their auto rifles and handguns to throw snowballs and share a drink of…whatever the hell coloured milk they drink on the Tower. This year's Dawning comes with the regulars you might expect from previous years, which includes new locale settings, cosmetic items and game modes.
Cosmetic items are the big draw here, and The Dawning is going to have you hunting for its exclusive engrams throughout the period in an attempt to snag up everything. There's new exotics in the tiers of ships, sparrows, emotes and armour, which all can be infused with your current sense of style. Tess at Eververse is going to be selling them piece-meal throughout too, with the weekly shifting inventory as usual.
If PvP and actual shooting is more your vibe, then a return to Mayhem in the Crucible might be just what you wanted for Christmas. The mode will feature some tweaked rules, as control points charge up faster than usual and make the entire match a lot more frantic. At least in principle; with PvP being the tightly team-focused game that it is now, it's still open to being sullied by poor teamwork from other random players.
Several locales in Destiny 2 will also show off a new skin during the event, with The Tower and Farm showing off the most. You'll be able to engage in snowball fights and take in the chilly sights while picking up your latest weapon in-between incursion, which is just a neat touch to add some festivity to your violence.
The Dawning will be active soon too. It kicks off next week on the 19th of December, and runs right through to January 9th.
Last Updated: December 15, 2017