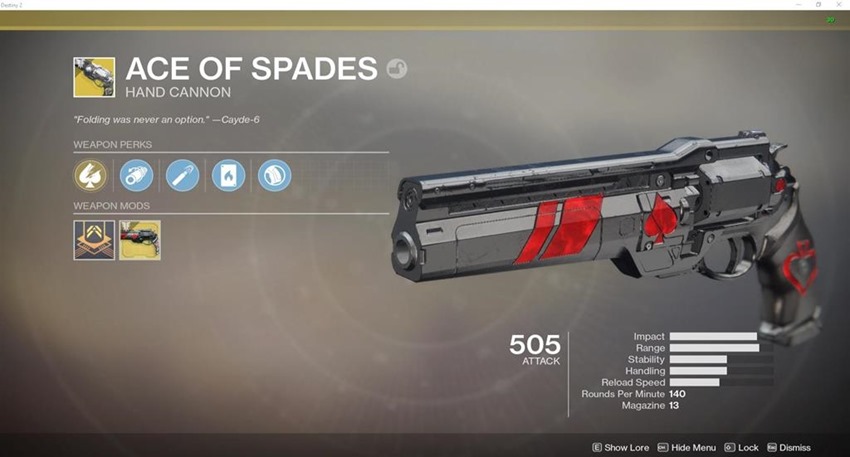 Cayde-6's death in the opening of Destiny 2: Forsaken was hard-hitting stuff, but seeing the legend of the receiving end of his own hand cannon? Now that's just rubbing salt into the wound. Destiny 2: Forsaken may call itself a game about bringing the law to the lawless, but it's also a game about punishment. Of finding the culprits responsible and putting them down for good.
There's an air of reclamation in the quest to avenge Cayde, as players find themselves tasked with retrieving the Ace of Spades hand cannon that Uldren Sov proudly carries with him, a taunt from beyond the grave that cannot go unanswered. Defeating Uldren Sov is just the first step in a grand quest to bring the Ace of Spades home, as there'll be plenty of work needed to restore the hand cannon to its prime power before players can fully wield its might once again.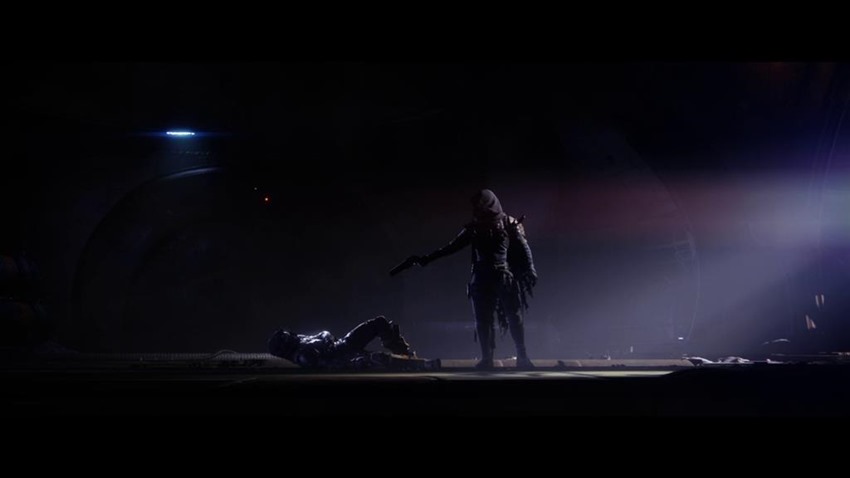 Defeat Uldren Sov, reclaim the Ace of Spades
Listen, the Emo bastard had it coming. Showing him what for and pump a few bullets into his Awoken ass for Cayde.
Return the broken Ace of Spades to Banshee-44
The fabled gunsmith asked you to retrieve Cayde's legendary gun from Uldren, and you delivered. Only problem? The gun is broken and is in need of some fixin'. Which will require you to get very familiar with the inner workings of a hand cannon so that Banshee-44 can fix and attune the Ace of Spades to your character.
Use a hand cannon to get kills as an invader in Gambit
Nothing complex here. Hit up some Gambit, pay attention to when the Drifter announces that a portal is open and hop through. Personally, I'd recommend an Exotic like Crimson for the next few steps, but any hand cannon will do.
Get 250 enemy kills in strikes with a hand cannon
One great new feature in Destiny 2: Forsaken? Players can once again choose which strike they want to tackle. Hop onto your favourite strike, farm some kills and rack up those 250 kills lickety-split.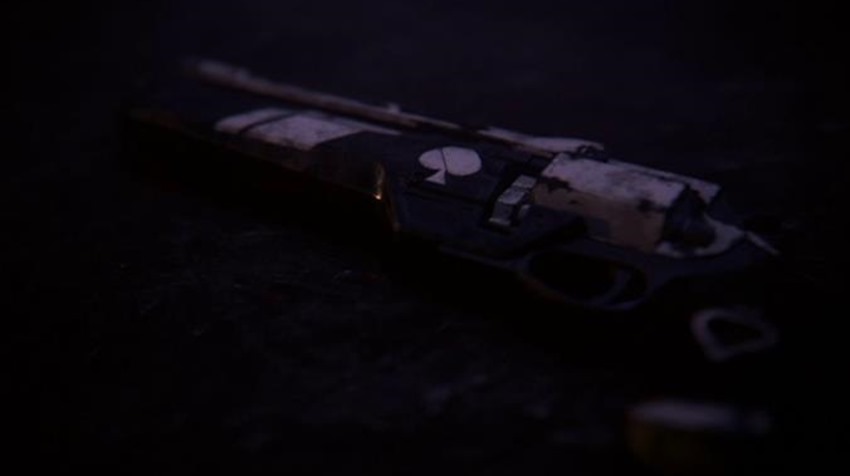 Using a hand cannon, get 25 precision kills in the Crucible
Here's the challenging part of this quest. Again, I'd recommend using Crimson as its upward kick will easily find a spot to plant a bullet into an opposing Guardian skull. You might need to go full kamikaze on this step, as the only thing that matters are those kills with which to complete this step.
Find Cayde's personal stashes in the solar system
Cayde is gone, and with him his maps for the stashes of treasure that he hid on various planets. If you need to know exactly where to look, this thread on Reddit will have you covered.
Recover Cayde's final stash in the Arcology
One more mission to do, and that's a fight on Titan where Cayde's final stash is hidden. The Arcology is swarming with enemies in the "Ace in the hole" quest, but fight your way through and reclaim the final parts needed to restore the Ace of Spades.
Return the Ace of Spades parts back to Bashee-44
Back at The Tower, Banshee-44 will take those parts off your hands and deliver unto you the restored Ace of Spades. Cayde's pride and joy, the signature hand cannon of the legendary Hunter is now yours to wield.
Last Updated: September 5, 2018