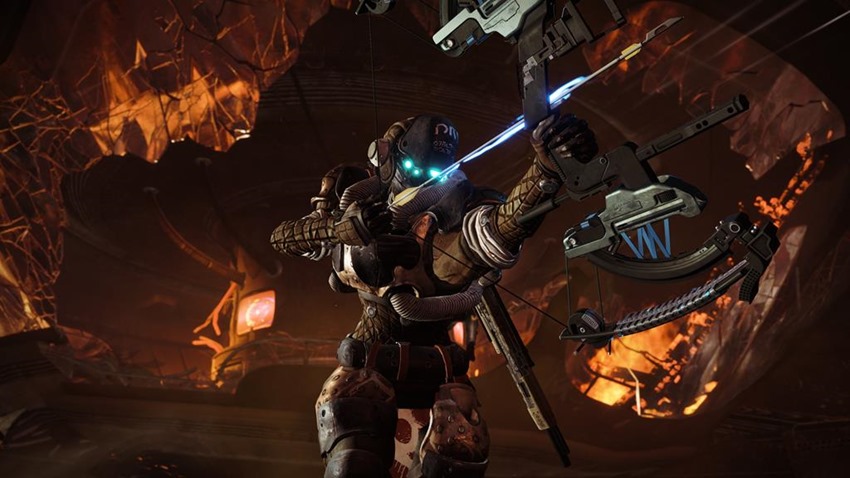 There's a certain satisfaction to having a complete set of themed guns in Destiny 2. Right now, I'm attempting just that with the summer catalogue of Osiris-themed weapons, gorgeous hunks of overdesigned metal and bullet-delivery systems that I'm this close to completing. We've all got a completionist inside of us, and that fella is going to be mighty satisfied with how Bungie is handling its weapon collection in the Forsaken expansion.
One of the biggest new features in that massive slice of DLC, will be collections. A menu that you can call up at any time, Collections detail exactly what you have and what you don't have. The biggest draw of Collections, is that it'll enable players to grab whatever weapons, armor, ghosts, ships, sparrows, emblems or shaders they want, for a small price of course. On the Bungie Blog, the developer detailed how the system will work: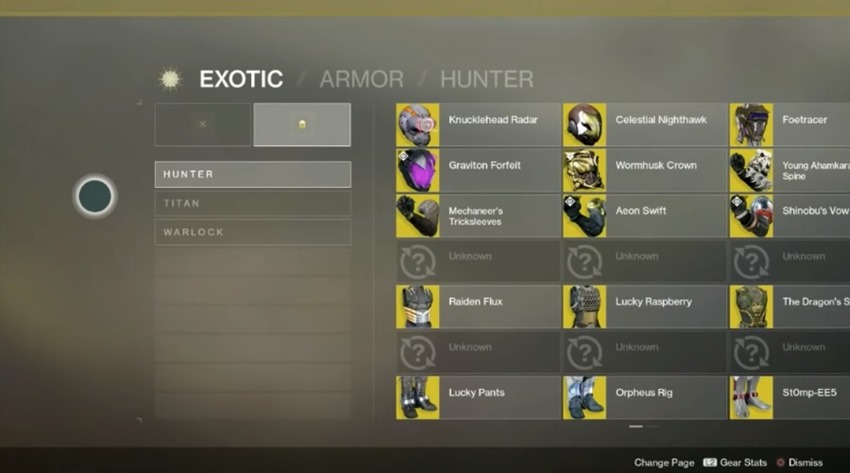 Reacquisition isn't a currency sink. We aren't trying to make you spend all of your hard-earned Glimmer. We just want to make sure the items you find out in the world still have value.
Players won't have to deal with currency conversions. For example, if a shader dismantles into Glimmer, it costs Glimmer to reacquire. If the shader came from Eververse, it will dismantle into Bright Dust, and therefore costs Bright Dust to reacquire. These same goals are true of all Collection items.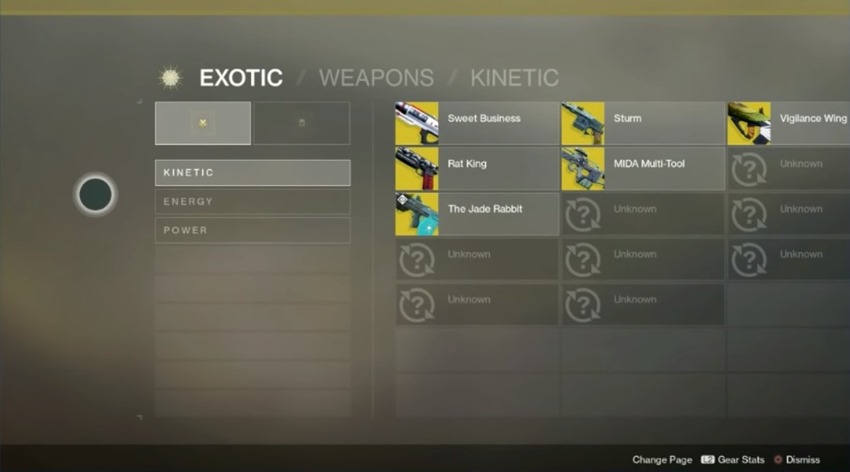 The most important part of this system, is just how much power every requisitioned item will when players grab it from their Collections inventory. Bungie says that they'll be looking to avoid having the items create a power-leveling exploit, with weapons and gear usually matching the Light Level of your Guardian.
The catch here, is that players will not be able to purchase randomly rolled legendary weapons and armor from their Collection once year two begins. Bungie is looking to fix that problem, but Guardians will still at least be able to say what they have, before they store it in their vault and promptly forget about it until that one weekend when Xur offers the Huckleberry and they need to grab a few legendary shards.
Destiny 2: Forsaken launches on September 4, which gives you only a precious few months left to say goodbye to Cayde-6.
Last Updated: July 4, 2018