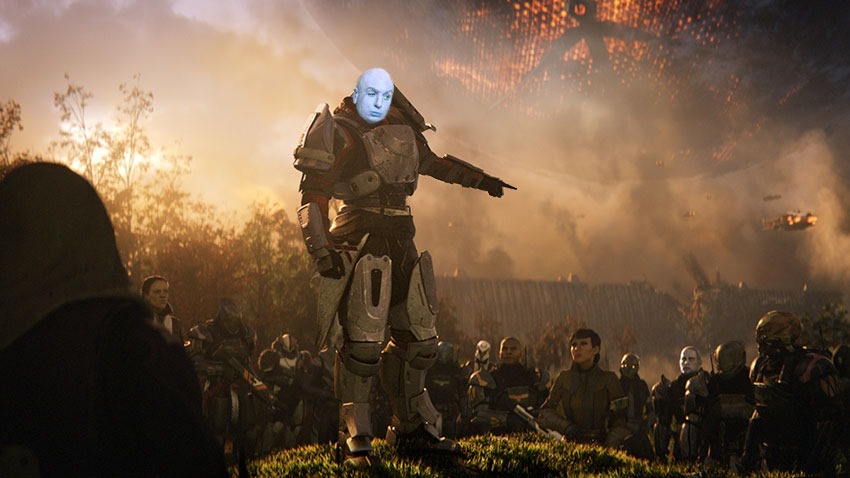 Destiny 2 is…rather popular at the moment. At this point, much like an enquiry into the size of Liam Neeson's talent, you're probably wondering how big it really is. The numbers are in, and a day after launch has resulted in Destiny 2 managing to pull in over one million Guardians daily. That's eight days in which the Destiny 2 servers were fielding such massive numbers.
So says the Business Wire, which did the number-crunching and revealed that Destiny 2 had in fact beaten the original game's 2014 launch soundly. "With franchise pre-order records broken, and record day-one performance on PlayStation Store, it's exciting to see engagement at the highest ever week-one concurrency for the franchise, CEO of Activision Eric Hirshberg said to Business Wire.
With the PC version yet to ship, Destiny 2 sets the stage for being one of the biggest video game entertainment events of the year.
"We hit some great milestones this week with our community," Bungie CEO Pete Parsons added.
We are blown away that we've had eight days in a row in Destiny 2 where we've seen more than one-million concurrent players grace our worlds. It's equal parts inspiring and humbling, and we're looking forward to showing everyone what's coming next!
I'm not exactly surprised, what with many a player looking to start the climb to 300 Light Level in preparation for the Raid and Nightfall Strikes. The real challenge doesn't lie in having so many players invested in Destiny 2, but rather in keeping them around. Strikes and the Raid are just the start of this push to provide a sequel that always has something for players to do.
Between now and regular DLC releases, I have a feeling that we'll see those numbers dip somewhat. Still, Activision and Bungie clearly threw a lot of cash at Destiny 2 and the results speak for themselves. Now to see how the PC crowd reacts when the sequel arrives on their digital shores, possibly pushing those numbers even further up.
Last Updated: September 15, 2017