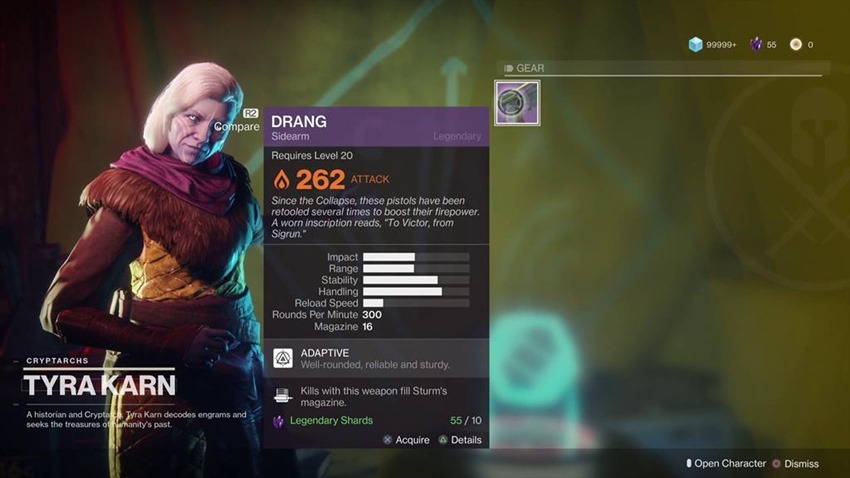 When pistols were introduced in Destiny's the House of Wolves campaign, they were a fun secondary weapon to have at your side. Sure, guns like SUROS Regime and Monte Carlo may have been capable of stopping a horde of Thralls with a full clip, but there was something entirely satisfying about whipping out a sidearm and taking down a big bad when your magazine ran dry.
Pistols still serve a similar function in Destiny 2. Handy close to mid-range sidearms, they're perfect for situations where you find yourself needing to quickly take down some shields and skulls. One of the newer Exotics on the block in Destiny 2 is Sturm, a weapon that will have the Red Legion realising that maybe they should be afraid of ze chermans. Here's how you can obtain it. Possible spoilers below:
The main Red War campaign must be completed.
You'll need to complete all Nessus world quests, which will end with you being rewarded with the Drang sidearm
On Nessus, speak to Failsafe to start the Exotic quest.
At the Tower, speak to Master Rahool.
Decrypt five Legendary engrams.
Decrypt one Exotic engram.
Kill 10 Fallen on Nessus with the Drang sidearm
Speak to Rahool again.
Speak to Tyra Karn on the Farm.
Kill 10 Fallen on Nessus using Drang, without reloading once.
Kill 10 more powerful Fallen on Nessus using Drang.
Complete the Relics of the Golden Age quest by killing the Kendriks-7 Servitor.
Talk to Tyra Karn again to get your hands on the latest Exotic.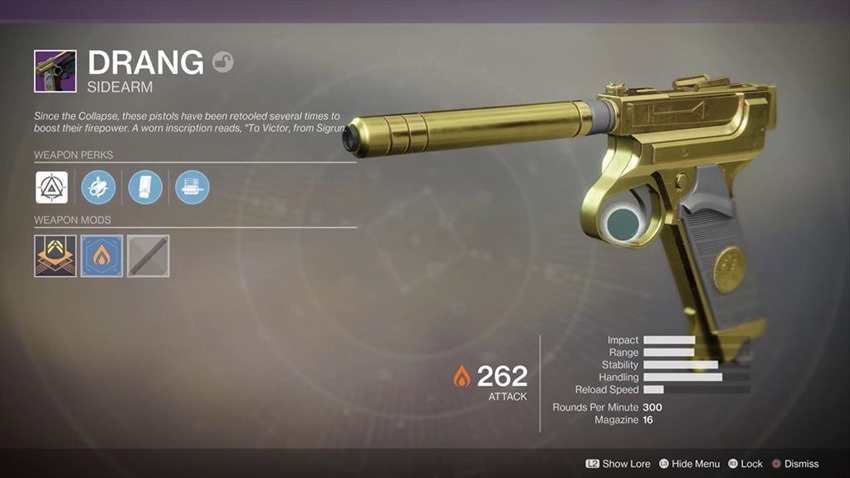 So what makes Sturm and Drang stand out from the pack? The fact that both guns exist in harmony and can potentially give players a pair of weapons that never need to be reloaded. Sturm and Drang complement one another, with perks that allow the other to be instantly reloaded while the other is in play. Basically, keep killing with Sturm and when it runs out of ammo you'll switch to Drang and continue the onslaught.
Awesome, right? Precision kills reward players, with Sturm and Drang being a noticeable example of this rule in Destiny 2.
Last Updated: September 7, 2017