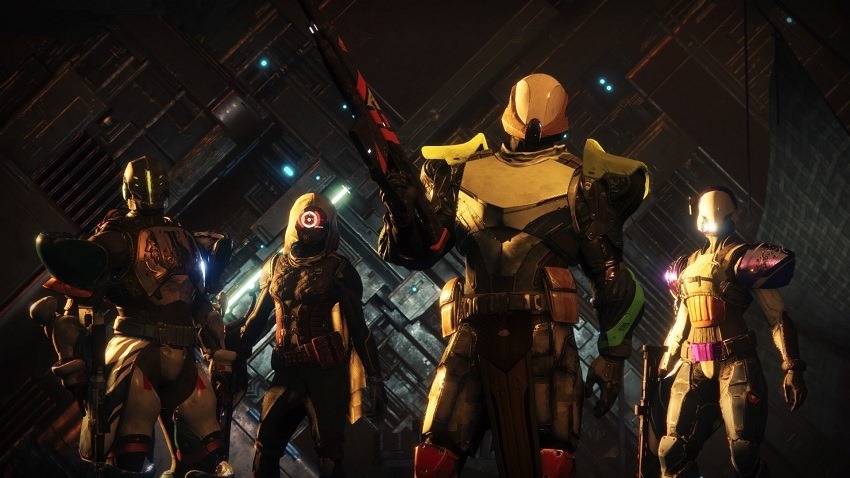 Last week Bungie pulled the plug on Destiny 2 for some server maintenance right before the weekly reset, and then underestimated the time it was going to take in their official schedule. What it meant was no logins the night before everything got wound back, including your progress on the devilishly challenging Leviathan raid. Bungie is taking down Destiny 2 again for some work this week, but at least they're putting it off for another day to not repeat what happened last week.
Bungie has stated that Destiny 2 will go down for routine maintenance tomorrow, after which they will deploy the latest hotfix to the title for the new weekly reset ahead. The maintenance is expected to take around three hours again, but Bungie did warn players to make provisions in case it needs more time again. The full start and end times can be seen below, with local listings added:
8AM Pacific / 11AM Eastern / 3PM UTC / 4PM BST / 5PM CAT : Players will no longer be able to sign in to Destiny 2.
9AM Pacific / 12PM Eastern / 4PM UTC / 5PM BST / 6PM CAT: Players will be removed from all activities. We advise players complete raid and Nightfall activities well before this time to avoid a Cabal victory.
12PM Pacific / 3PM Eastern / 7PM UTC / 8PM BST / 9PM CAT: Maintenance expected to complete. Players may encounter the Destiny Server Queue when attempting to sign in after maintenance.
The downtime is expected to allow Bungie to fix some small issues plaguing the game so that the next week will launch smoothly. With the weekly reset comes the end to the week-long faction wars, which should see Dead Orbit winning by a landslide (you all picked Dead Orbit, right?). The introduction of Iron Banner is also taking place this week too, so there's a lot for Bungie to setup.
Last Updated: October 2, 2017