Destiny, Bungie's space opera of guns and ammo, may be one of my favourite games of all time but I have a feeling that the game I've been jamming won't appeal that much to PC gamers. On a console controller, it was terrific stuff and made full use of every button under the sun to deliver all kinds of action. Action which I always imagined was a hair too slow for the Windows crowd.
That's the thing with PC gaming and shooters in particular: They're fast as f***. Mouse and keyboard controls have and always will provide a level of precision that can't be matched by analogue sticks and face buttons. If Destiny 2 truly wants to capture the PC crowd, it's going to need to put on its running shoes. Fortunately, it has.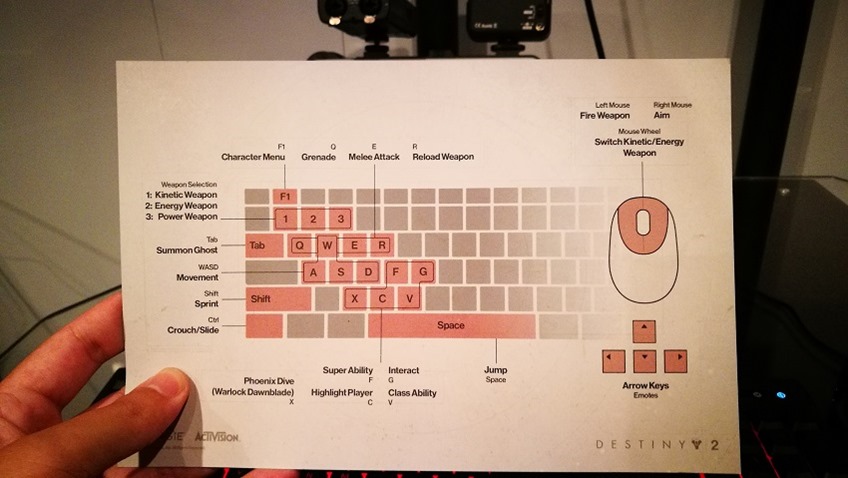 I got a chance at E3 to go for a fresh hands-on session with Destiny 2 on PC again, which is perhaps the scarier than a dentist mouthing the words "root canal" to me while I scream in his fancy chair. I am not a good PC gamer, as that control scheme feels downright alien to me. It didn't help that Destiny 2 has a lot of actions to perform either. Run, gun, glide, grenade, super and strike attacks may not sound like much, but Destiny 2 manages to make all of your skills an essential part of your Guardian that you need to combo at any given time.
With my stupid fingers, it wasn't exactly easy to master at first. After some trial and error, I finally got the hang of things and into a groove.Targeting is superior to console (EVERYBODY GETS A HEADSHOT!), movement felt that little bit quicker and the game still looks downright gorgeous. Especially in 4K. Seriously, check it out below. NVidia had Destiny 2 running on their best hardware at the full 60 frames per second on the best settings available at the moment thanks to a flagship GTX 1080Ti graphics card. My Voodoo 3000 graphics accelerator weeps.
Don't blame me if your lick your screen while I lament that the Xbox One X and PS4 Pro versions won't have that silky-smooth action.
After the hands-on session, I grabbed a few PC gamers and got their experienced impressions from them. They were keen for the game, having definitely noticed a bump in speed thanks to the platform and controls. Their only concern? That Destiny 2 might be too easy for experienced shooter fans on launch. Fair enough, although I imagine Nightfall Strikes and the first Raid will be the true Crucible in which those skills are forged further.
Need more E3 in your life?
Check out our E3 2017 portal powered by Megarom Games and PlayStation
Last Updated: June 19, 2017