One of the promises that Destiny originally made, was that the world that you were standing in was alive. It had an eco-system of alien invaders wanting to paint their bullets with your internal fluids, there were constant shifts in power between lethal factions and your fellow Guardians were a stone's throw away from joining you in a scrap.
Perhaps the sum total of this promise, were public events. Random occurrences of battles that had higher stakes and challenges. In a way, these public events were indeed fantastic. You'd be in the middle of a Fallen Vandal hunt, only to find yourself being tasked with shutting down the sudden emergence of a high priority Hive target.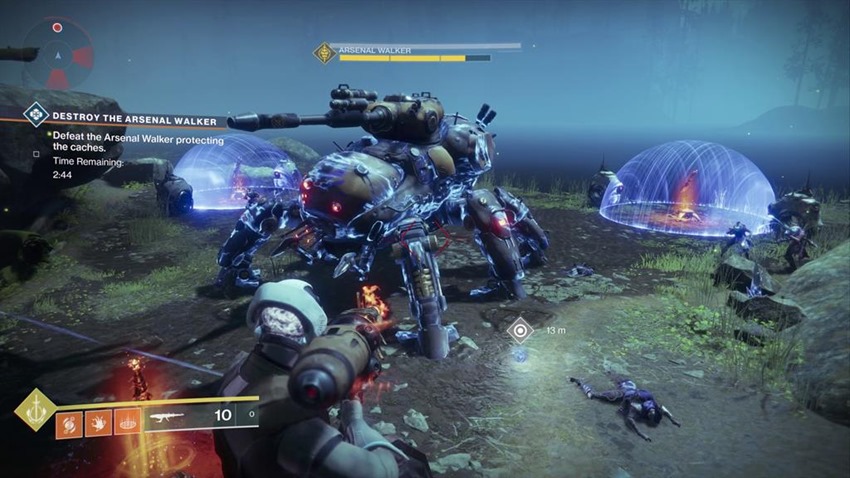 Actually getting into those events, was another matter entirely. Often random and elusive, dedicated Guardians had to make use of online sources to find a Public Event (like this superb website thank you very much DestinyPublicEvents.com), grinding out the encounters and picking up some sweet rewards along the way.
Not too much has changed in regards to this. What has changed however, is the execution of these events. You see, Public Events are no longer an enigma. You bring up your Destination Map, have a gander and you'll see exactly when the next encounter kicks off. It's one hell of a time-saving move, one that takes the grind out of Destiny 2 further and delivers on more immediate action. Here's a trio of them for you to watch:
One of my favourite new tweaks in the Public Events comes in the form of one of the first such missions I ever encountered: Taking down a Fallen Walker. If your light level wasn't high enough, taking down one of these beasts in the first game was an absolute nightmare, espeically if you were rolling solo. Destiny 2 has modified the PE, as the first instance of weakening a Fallen Walker results in it dropping cores. Cores which can be used to unlock nearby Fallen weapon caches that hold Scorch Cannons nearby.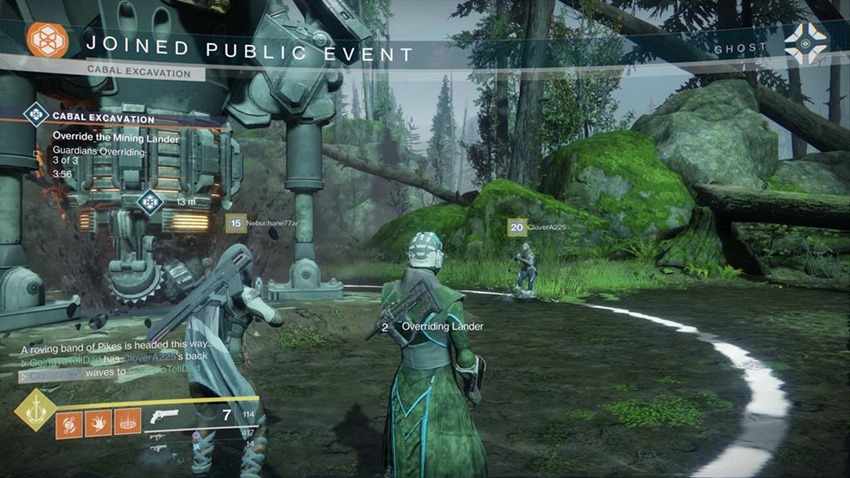 That evens the odds tremendously, but when you have a gang of Guardians taking advantage of the unlock? It's a Public Event with maximum Bayhem.
Last Updated: August 24, 2017