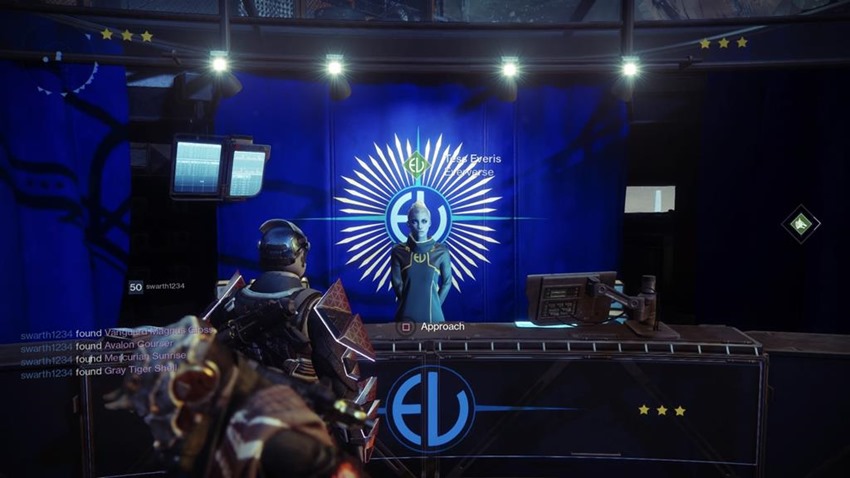 Who's the most powerful character in Destiny 2? Crota in his Ascendant Realm form? Dominus Ghaul of the Red Legion? Riven, the Ahamkara dragon who guards the Dreaming City? Ha, close but not even. I'd wager that Tess Everiss may just be a god amongst Guardians, an immortal and omniscient merchant deity who has somehow managed to survive through some of the most devastating events in Destiny 2 and turn a sweet profit at the same time.
She may also be the bane of Destiny 2 for many a player, a symbol of Activision's tenure behind the franchise when some of the best cosmetic items in the game were locked behind a paywall of Silver that cost the prettiest of pennies to obtain. Tess's role as a merchant in Destiny 2 isn't changing now that Bungie is in the driver's seat, but her store is certainly going to be feeling some massive cha-cha-changes come September.
"It stinks to go to the Eververse store and see an item that looks cool and then seeing that the item has bad perks on it," Destiny director Luke Smith explained in a blog post that detailed how Destiny 2 will now offer Eververse armour pieces which can be transformed into Universal Ornaments which players can apply to any gear in a post-Shadowkeep world.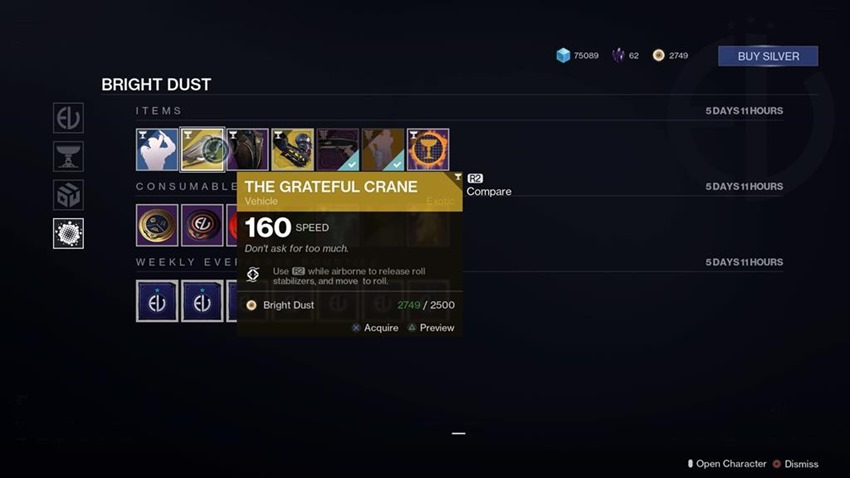 In fact, when we're setting up the armor, we'd twist ourselves up in knots to make sure the Eververse armor sets didn't have good perks … We're done with that. As of this September, all Eververse armor is being converted into Universal Ornaments. These Universal Ornaments can be applied to all of the Legendary armor sets we're releasing this Fall. They override the look of your equipped gear while preserving the perks, mods, and stats of the original item.
For now, that change will be limited to armour which has been earned via seasonal, event and Bright Engrams, although that still makes for a pretty vast arsenal of gear to play with. The other big change that'll come in September, revolves around the Bright Dust currency. Earned by dismantling certain gear and rare loot drops within Bright Engrams, once Shadowkeep arrives this currency can be acquired by taking apart Eververse items so that players can earn it and Legendary Shards.
"Historically, the best way to earn Bright Dust in Destiny 2 has been to buy a bunch of Bright Engrams, shard everything from the engrams, build a giant bankroll of Bright Dust and then spend it when the Warlock Dire Ahamkara helmet shows up [in] the Bright Dust row in the last week of the season," Smith explained. "We're going to change this."
For all intents and purposes, this is Destiny's first true stab at transmog – the ability to apply the appearance of one piece of gear to another piece of gear that has the stats you want. Players have been asking for a transmog equivalent for years, so this is a pretty big deal. Granted, this system will be limited to the Eververse armor you've unlocked through seasonal, event, and Bright engrams, and only Legendary armor acquired in or after Shadowkeep will be eligible, but this will still unlock a ton of cosmetic options.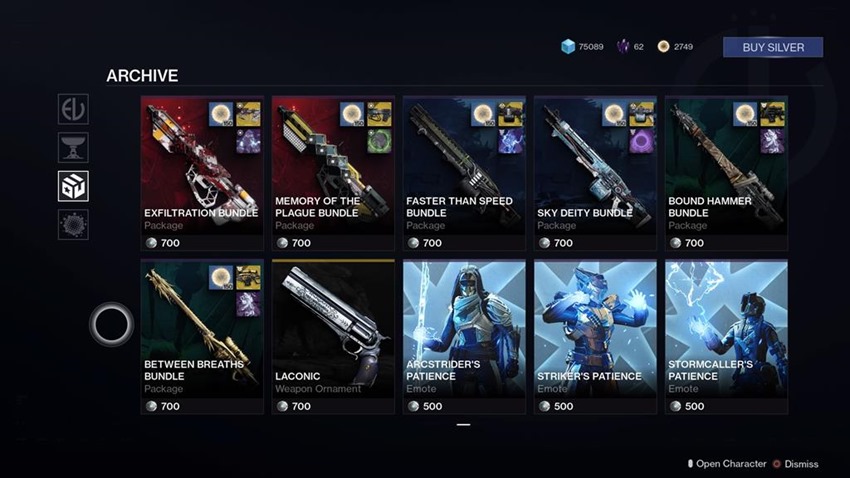 What this means, is that players can earn Bright Dust rewards from Vanguard, Crucible, and Gambit bounties, which will in turn give players a reason to grind through the week and tackle those weekly challenges. Even better, if you want to grab Eververse items and shaders from within your Collections tab, you won't have to spend Bright Dust to obtain them again in the hope that you'll get better stat rolls. Instead, you can just take a chance with some Legendary Shards instead.
Until the changes arrive, Bungie reckons that you might want to dismantle Eververse items while they still award you Bright Dust, so that you can build a stockpile of currency in the interim. "Everything must go – dismantle the extra stuff you have in your inventory, build up a huge amount of Bright Dust, and spend it on sweet stuff as it rolls through the Eververse store – because on September 17, everything changes," Smith said.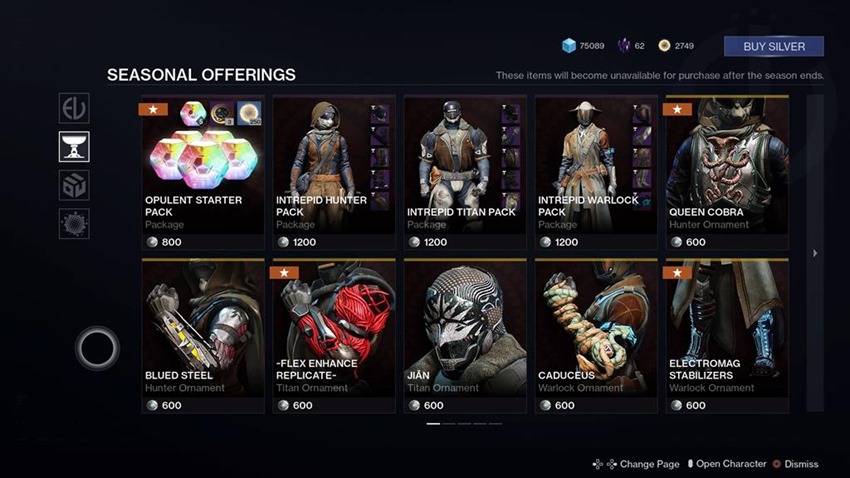 That's a great set of changes there, which feel like they're absolutely designed with the player in mind. There'll probably be an option to purchase more Bright Dust with real money so that Destiny can be supported when its freemium version launches, but the option to earn a stack of currency sounds like a fun grind.
Especially if you're after some cosmetic armour sets that'll allow you to stand out from the crowd.
Last Updated: June 20, 2019