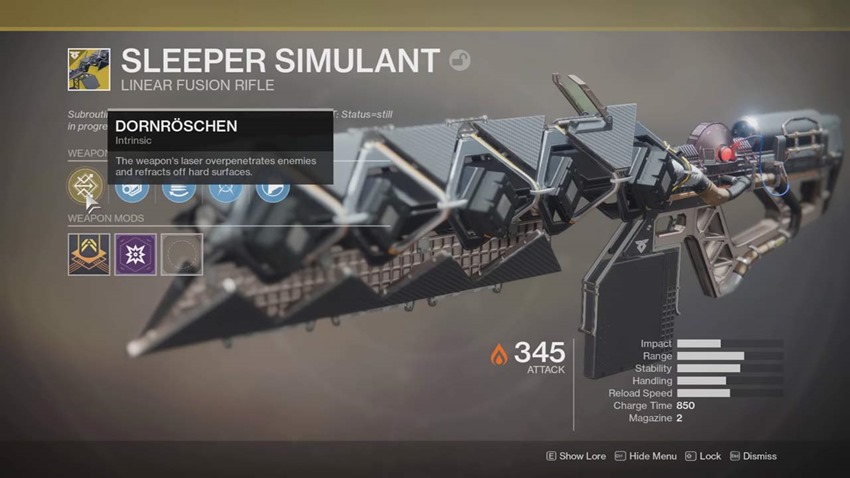 New expansion, NEW GUNS! Destiny's key selling point has always been the digital equivalent of Spanish Fly for NRA members, and the latest Warmind expansion doesn't disappoint in that regard. While the majority of Destiny 2's exotic weapons have been tinkered with, developer Bungie has also thrown a few new guns into the mix, such as this callback to the past: Sleeper Simulant. Want it? Here's how you can get it.
You'll need to dedicate a staggering two hours to completing Warmind's campaign before you can get crackin' on this quest, which will then pop up in the Ana Bray mission A Piece of the Past. Conquer that, enter Rasputin's chamber and you'll be gifted with the legendary hand cannon IKELOS HC V1.0.1. That gun then starts you off on a new quest chain, which will task you with completing the following objectives while out in the wild: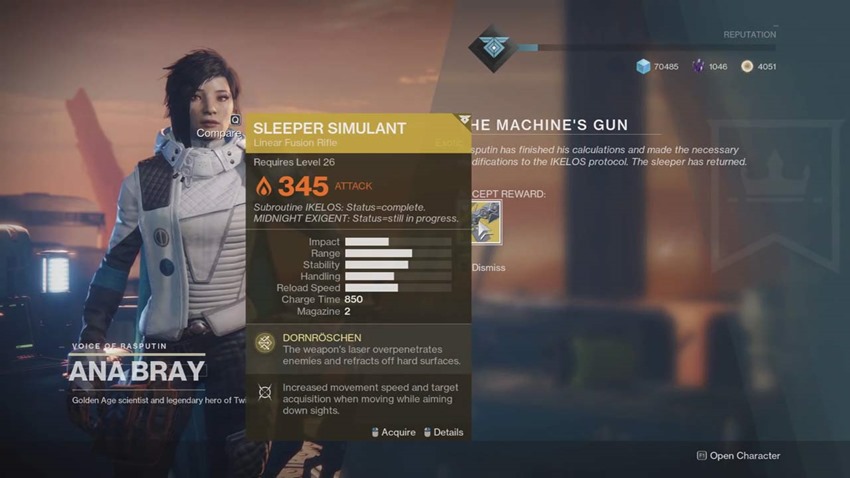 Violent Intel
Kill off Hive and Cabal in Hellas Basin, using precision kills and headshots with the hand cannon that you just got, to do the deed.
Rasputin's Culling
Time to step your game up and start eliminating more powerful enemies. Yellow-bar heavies will rake in the numbers needed, although you won't have to use IKELOS HC V1.0.1 to kill them. Just make certain that you have it on you and equipped.
Warmind's Glory
With those steps done, you'll need to engage in five heroic strikes next. There have been some reports that this step contains a bug, which is currently plaguing some players.
Nodes and Protocols
Now Rasputin is really ready to test you. You'll need to complete three levels in an Escalation Protocol, but don't worry: They don't need to be successive completion. While you can wax through three levels, you can also replay the first level thrice. Doesn't matter which one it is, so long as you have three under the belt. Remember, you'll need to have IKELOS HC V1.0.1 equipped during these waves of danger.
After that, you'll have to have succeeded in opening up 15 Sleeper Nodes.
Protocol Perfected Form
All you have left to do now is a replay of the Will of the Thousands mission…at the 360 Light Level difficulty with IKELOS HC V1.0.1 equipped. Yikes! Once you've done that, congrats! One of the most exclusive weapons from Rise of Iron in Destiny 1, is now yours.
Last Updated: May 10, 2018