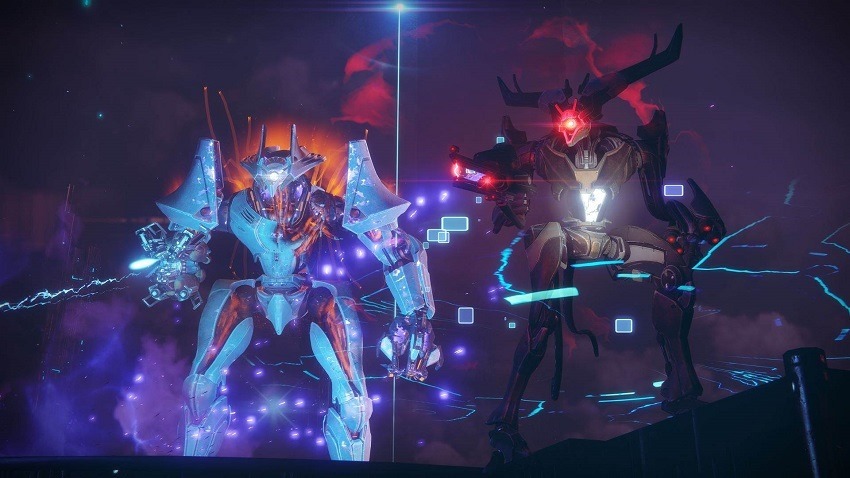 I've really dug back into Destiny 2 over the last few month thanks to Forsaken and its brilliant reworking of some fundamental systems, but I've always harboured a grudge against the game's HDR implementation. You have an HDR compliant display and want to show off games in their best skin, which would look especially good in Destiny 2's particle heavy, contrasting sci-fi setting. But for months I was plagued with crushing black levels, hideous colour banding and more, and so were many other players by the looks of things on forums asking Bungie to fix things. Turns out that it wasn't broken to begin with.
EvilBoris, and HDR analyzer that has done work for Digital Foundry and HDTVTest, has released a detailed breakdown of HDR implementation for Destiny 2. What struck me initially in the video was his praise of Bungie's work on the feature, stating that he's used Destiny 2 in the past as a good showcase for how well great HDR can elevate a game. Intrigued, I watched more – and the video goes further into what settings you'll need to tweak to get the best out of your display, including some small changes to HUD opacity to level out brightness and some tricks on Xbox One to get around the incorrectly set brightness levels that HDR pulls from (basically you need to have in-game brightness set to 4 before turning on HDR in the systems menu for the console).
But none of that was addressing any of the issues I and many other players had personally seen. Until it did. When HDR is activated, Destiny 2 gives you two sliders to determine peak white and black point levels, and these sliders are part of the issue with the implementation. They each feature three images that should help guide you towards the best settings, but the images for the black point are fundamentally broken. When adjusted according to their instructions, the black point for HDR is set far, far too low – resulting in incorrect information being sent to the display, black crush and ridiculous banding issues that have made HDR seem broken for months on end.
As EvilBoris describes, the best setting right now is default (which is just about at the point where the "n" in "icon" starts on the page, since you can't actually set it back to whatever default was). I tested this out last night and the difference is night and day. Not only is Destiny 2's HDR now working, it's absolutely stunning. There are few games I've played yet where the difference between HDR and SDR is this pronounced, and I advise anyone with a HDR display to immediately change over. The levels of contrast are sublime, the expanded 10-bit colour range makes enemies and effects pop and the sheer brightness of it all is astounding.
So yes – if you've been worrying over when Bungie would fix Destiny 2's HDR, don't. It's working just as intended, but just steer clear of the lies that the calibration tool pushes on you.
Last Updated: December 6, 2018