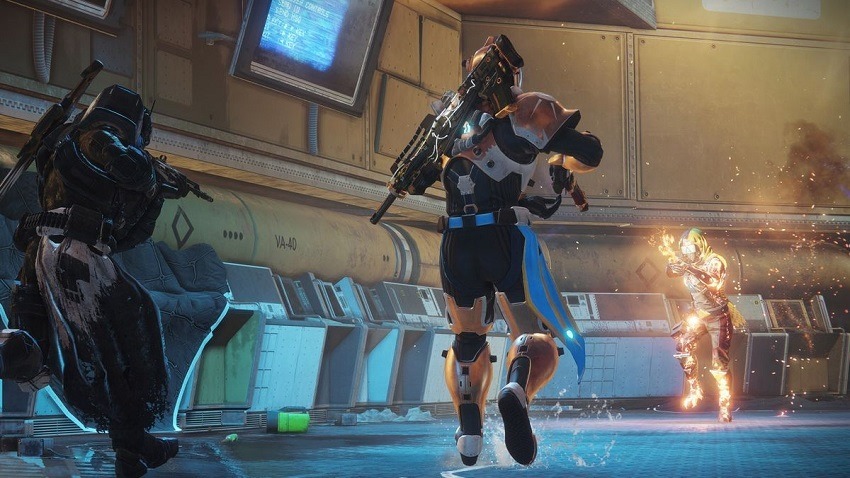 Two days is a long time in Destiny 2, so it's likely that you've bitten off a large chunk of the new (very short) Curse of Osiris content already. Which means you might have picked up a particularly potent Trace rifle in the process. Curse of Osiris introduced a host of new weapons, but none are angering players more than the Prometheus Lens. Especially if you're coming across them in PvP. The good news then is that Bungie hears you, and says the gun is pretty broken.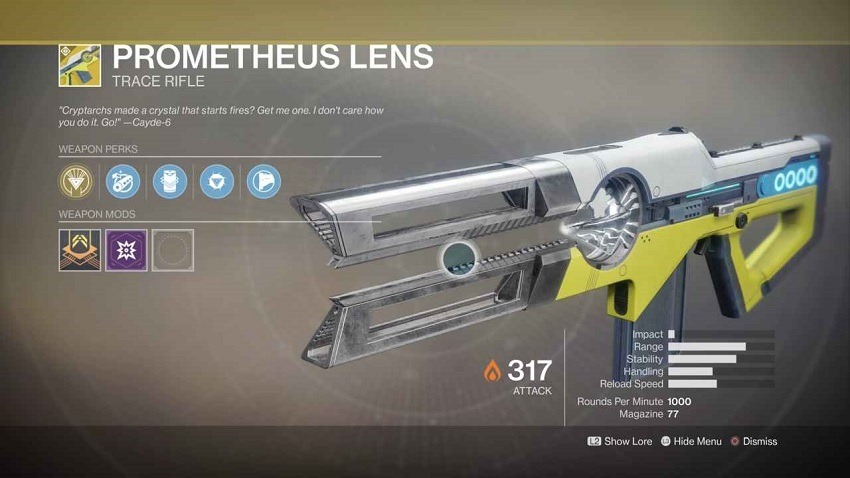 In fact, it was never meant to be this incredible to begin with. The idea behind the Prometheus Lens is that it creates a sphere of damage around a target you hit with its beam, that then continues to damage the target more. But as you can see in some footage below, those calculations seem to be incredibly unbalanced. In PvP it takes a mere second or two to kill an opponent – fun from the dealing end, and frustrating on the receiving.
Bungie was quick to state that the weapon happened to ship with a bug (added to a list of many, including the non-existent HDR support) and that they'll be working to fix it as soon as possible. And they better hurry. With Trials of the Nine this weekend and the Lens still doing the rounds, it's easy for the gun to completely destroy the most competitive mode Destiny 2 has at the moment. That's if Bungie doesn't take it offline entirely first.
These sorts of teething issues are expected, and it's hilarious to see in action sometimes. But for the sanity of most Guardians just looking to burn time in Crucible, I hope it's fixed relatively soon.
Last Updated: December 7, 2017