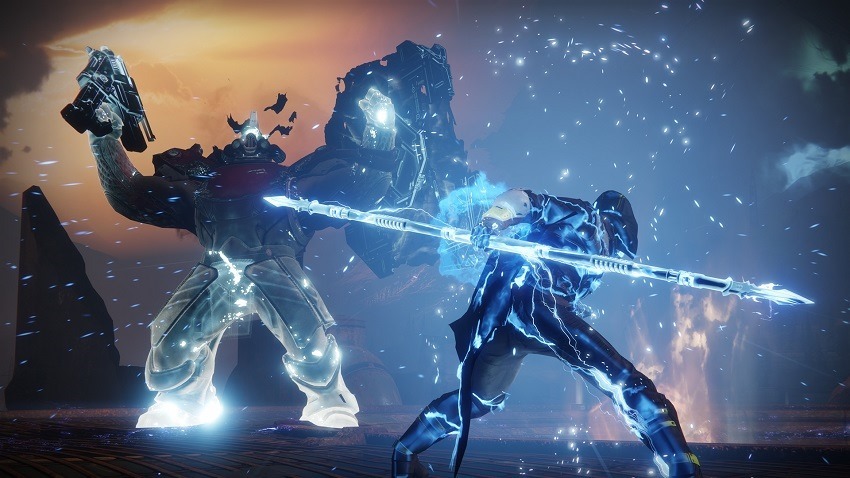 What a difference three years can make. In 2014, Destiny launched as the first partnership between Activision and then Halo-alumni Bungie. Its idea of a shared-world shooter was enticing, bringing the structure of existing MMOs and the tight shooting from Bungie's history to a very open multiplayer-centric service. It was a game that honed in on the goofy, fun-loving aspect of its co-operative play before quickly needing to make a heel-turn on the back of player and critical negative responses. Destiny got a lot better, and its sequel is trying to get things off on the right foot.
That's evident just by comparing the launch trailers for both the original Destiny, and the one launching in just a few days time. Destiny 2 is front-loaded with lore this time, giving players a more imposing antagonist to rally against while also setting the stakes for the countless battles you'll end up running through. While this lore was pushed to the side initially in Destiny, its expansions made right on incorporating it better into the structures of the game, to the point where we have a launch trailer that feels more jam packed with narrative than the entirety of the first game.
And it works. There's a clear motivation for thousands of players to band together and attempt to save the last remnants of humanity from an alien foe, while also contextualising your singular role in a larger conflict. There's emotion behind it mixed with personality and grandeur, which only serve to make the game feel far greater than the sum of its parts. Because Destiny hasn't really had a seismic shift in gameplay yet – but that's fine considering the underlying elements were tight to begin with.
There's still a lot we don't know about Destiny 2 that we'll have to wait until launch for. But if you had to just judge it solely on the tone of this trailer, it's clear Bungie has certainly been listening.
Last Updated: August 22, 2017