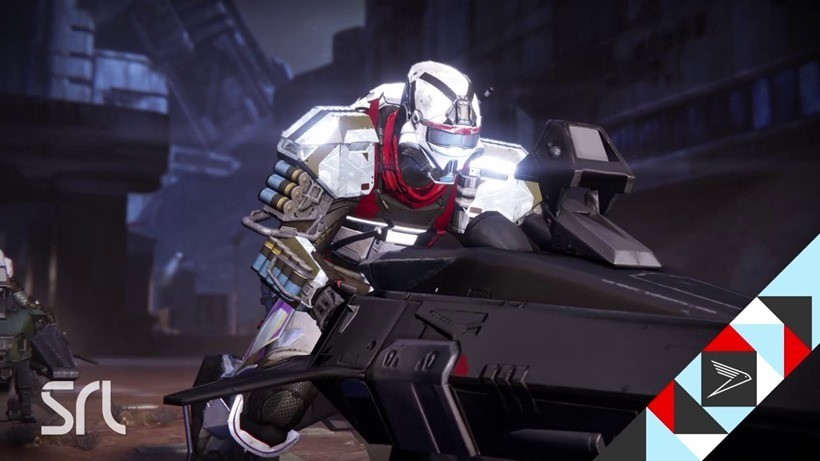 How do you keep a game world alive once you've finally launched? As regular players, we're all too susceptible to the worst of human conditions: Boredom. Once you've had your thrill, you're more than likely going to pack your game up and leave it to gather dust on your shelf. We're all guilty of this, to the point that Judge Dredd is about to deliver judgement on my ass for neglecting my copy of The Witcher 3.
Destiny might have a solution to the terror of the humdrum. While it had a miss, a hit and a bigger hit with its three expansions, it's seeing a more consistent fanbase remain behind to play more of the game thanks to the regular events that take place. Xur draws in shoppers every Friday, the Trials of Osiris are a regular weekend activity for dedicated teams and the Iron Banner is still a big hit that many fans wait for in anticipation.
With the Sparrow Racing League now also in effect after the Festival of Light, it looks like an event-based model of Destiny is here to stay, with fewer expansions in the pipeline. "With Taken King, we are moving to a more event-based model–things like Festival of the Lost and Sparrow racing, which is our winter event, and then smaller events such as Iron Banner and Trials of Osiris every weekend," senior designer Derek Carroll said to Eurogamer.
Rather than doing these giant, monolithic DLC packs, this way everybody who's an owner of Taken King can enjoy these things.
Destiny's initial batch of DLC expansions (The Dark Below, House of Wolves and the Taken King) came in a $40 package, but no such seasonal content has been made public yet for the current second year of the game that began in September.
"There's lots of different reasons as to why–I don't know how deep I can get into that," Carroll added.

But basically the live team is charged with maintaining the game and keeping players happy, feeding them new content and surprising them with things they didn't expect. I think by design the idea is to have these events which are surprises–so we can understand why players on the one hand want to have their lives mapped out for the next year.

The way we're going is: you can expect new content from the live team in Destiny although we're not really telegraphing that. Certainly, players can expect new events and new content throughout the next year. We're taking it one step at a time.
It might also be because Destiny has a notoriously difficult engine to work on, with minor changes taking far too much time to properly implement, according to one Kotaku report from a few months back. This led to an unsustainable DLC schedule. But this event-based model? I can get behind that. It's actually a far more refreshing way to jump in and out of Destiny, providing quick and consistent bursts of fun for dedicated players such as myself.
Which also describes my disastrous first lap on Mars, which I'll get into later.
Last Updated: December 9, 2015