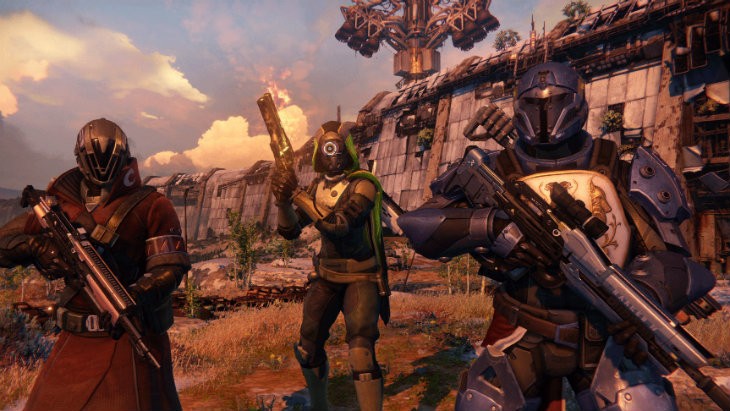 For years, MMOs have had a great way of rewarding loyal players while expanding their player base. Using a refer-a-friend program, players could often reap new rewards, have new people to play with, and of course the game gained more players making the world seem more alive. These programs typically get phased in when numbers are declining, but Destiny is hoping to stay ahead of the curve.
Announced in the latest blog update, Destiny is working on their Refer-A-Friend program, but the details aren't nailed down just yet.
After this update is deployed, some of the more tech savvy among you will be able to dig up some details for a new initiative we have planned to arrive just in time for the holiday season. We're planning something new to recognize and reward the Sherpas among you. We are calling it Refer-a-Friend.

Maybe you have a friend who will be getting Destiny as a gift this season. Perhaps their gift-giver will even be picking it up for them at a holiday sale coming to a store near you. If you intend to show them the way to the mountaintop, we'll have new rewards aimed at recognizing your service to the Kinderguardian.

Right now, we're putting the finishing touches on the program. We'll unpack the full and final details very soon.
So how will they know who did the referring? Also, it's not like WoW or other MMOs where referring a friend could lead to unique mounts or lower subscription fees. I'm curious how Destiny will work this concept into the game. At least now this confirms what we knew all along, right? That Destiny is actually an MMO?
Last Updated: November 13, 2015