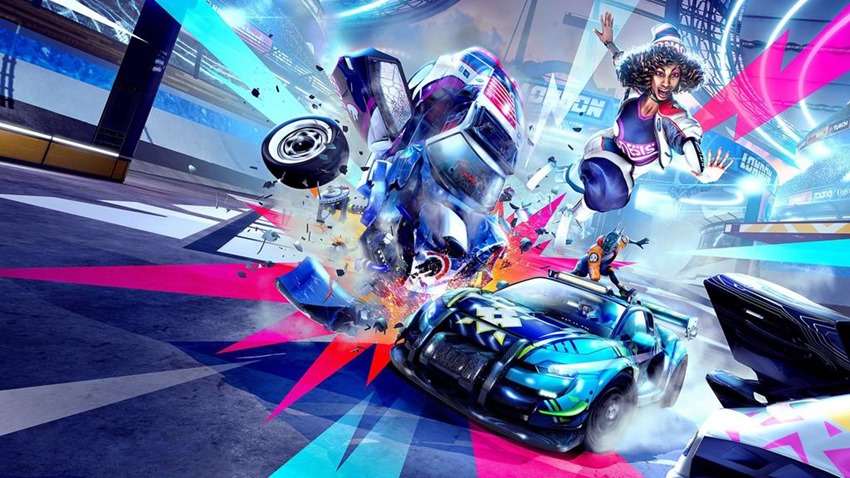 The next generation of gaming officially kicked off last year November, but the actual games flaunting some of that new-tech muscle have been surprisingly slim so far. Destruction AllStars, which causes me all manner of pain due to its spelling, is one of those games that has so far made decent use of the PS5 to create destruction rally content.
You probably played it for a week or two and moved on since it arrived on PS PLus, but the arena racing game is looking to lure players back in with a solid roadmap of content. Three seasons, a battle pass, a four-team based competitive mode, and plenty more content is on the horizon. Over at the PlayStation Blog, Lucid Games community manager George Rule detailed the new additions racing to the start-up grid, and how each season will last three months.
"Our first season is all about AllStars who want to be the best of the best, Hotshots who are always headline news or blowing up on social media," Rule explained.
To give you an idea of what you can expect from this season, along with future seasons, we wanted to give you a quick rundown of what's coming your way. We view seasons as a way to permanently enhance Destruction AllStars and leave long-lasting additions for everyone to enjoy, no matter when they choose to pick up the game. We can't talk about everything just yet, but hopefully there's enough in here to get you excited about our first season.
New features will include a competitive mode called Blitz that pits four three-player teams against each other, the now industry-standard battle pass will have premium and free tiers when it's added, and a photo mode is being added to single-player. This is naturally all necessary for the overall lifespan of Destruction AllStars, which I mentioned being off to a great start when it first arrived last month but definitely needing to put more fuel in its tank if it wanted to hang with all the other live service games currently on the block.
Last Updated: March 18, 2021