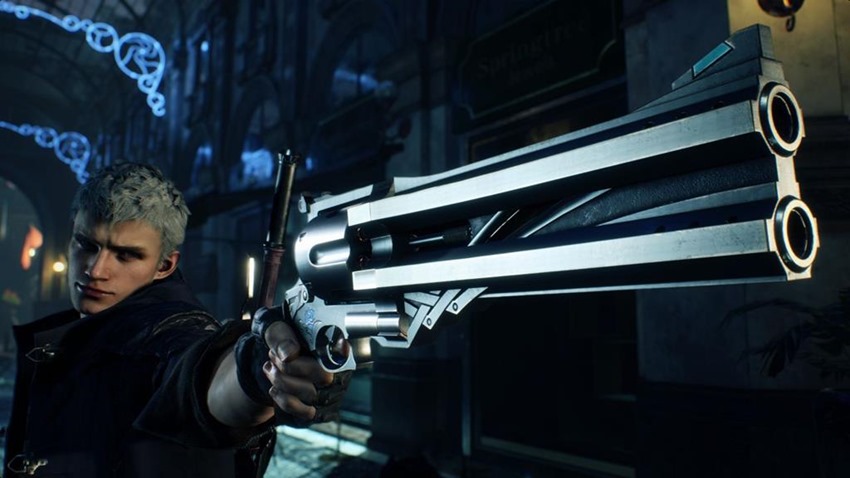 It's weird when you think about it. I spent about 15 hours on Devil May Cry 5 so that I could get a review up in time (SLEEP IS FOR CHUMPS AND CHUMPETTES), and that collection of chronal units is incredibly more satisfying than the 40-plus hours I've spent on Anthem so far. I've thrown some more time into Devil May Cry 5 since then, perfecting combos so that people on the internet can stop threatening to burn my house down because I failed to anticipate an attack window against the King Cerberus boss fight, and I'm still loving the experience.
Sooner or later, that challenge is going to end. Son of Sparda will run its course in the difficulty gauntlet, there'll only be so many times I can use V's devil trigger to drop Nightmare on some demons and I'll probably have mastered Dante's Royal Guard and Trickster shift to devastating effect by then. Which is great, because I'll need every trick in my book to survive the Bloody Palace mode.
Coming in April, Bloody Palace is a simple mode that has been in the Devil May Cry series for a while. A hundred floors of enemies, boss fights spread between them and a race to the top. Fall once, and your challenge is over. You'll be able to field the power of Dante, V and Nero within the Bloody Palace, but according to dataminers (Thanks, ResetEra), there might be a little something extra inside of the challenge mode. Huge spoilers below for anyone who hasn't had one of Devil May Cry 5's biggest reveals spoiled yet, below the image of Dante doing his best Michael Jackson impersonation.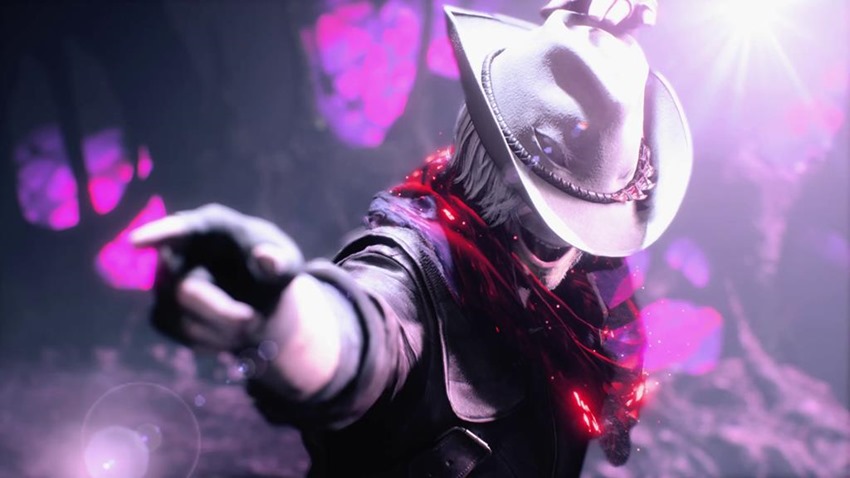 A dig through the PC files for Devil May Cry 4 revealed a fourth character that'll be playable in the mode: None other than Dante's dearest brother, Vergil. There's also code for multiplayer action in Bloody Palace but HOLY HECK GUYS IT'S MORE VERGIL! Now it's worth noting that Vergil's code may just be for a boss fight, but I'd eat my replica Rebellion sword if he doesn't turn out to be playable.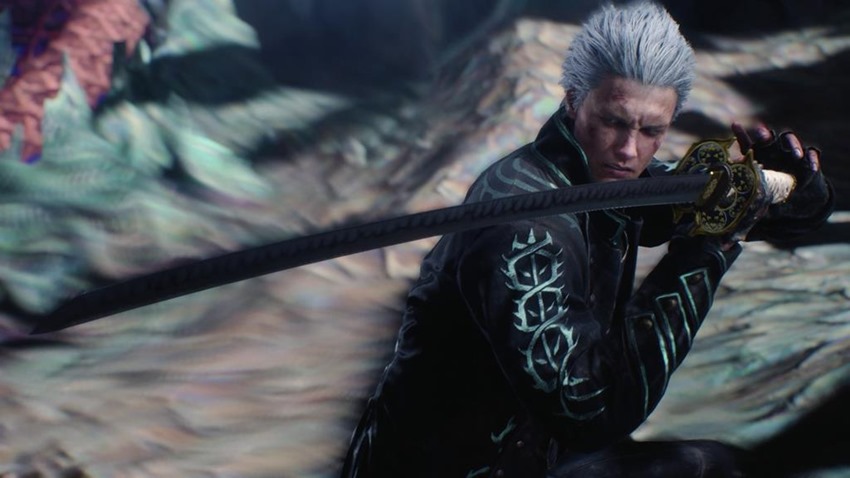 He was useable in both special editions for Devil May Cry 3 and 4, giving players a more elegant character for a more sophisticated game overall. In Devil May Cry 5, Vergil is pretty much a character model that you just cannot control yet, with a moveset that looks pitch-perfect for fans to master. Like Dante, he has a ranged option that allows him to fire spectral swords at an opponent, the Yamato can unleash distant barrages of instant sword strikes and his ultimate move is a wide area of attack barrage of strikes that seems to have the ability to cut through reality itself.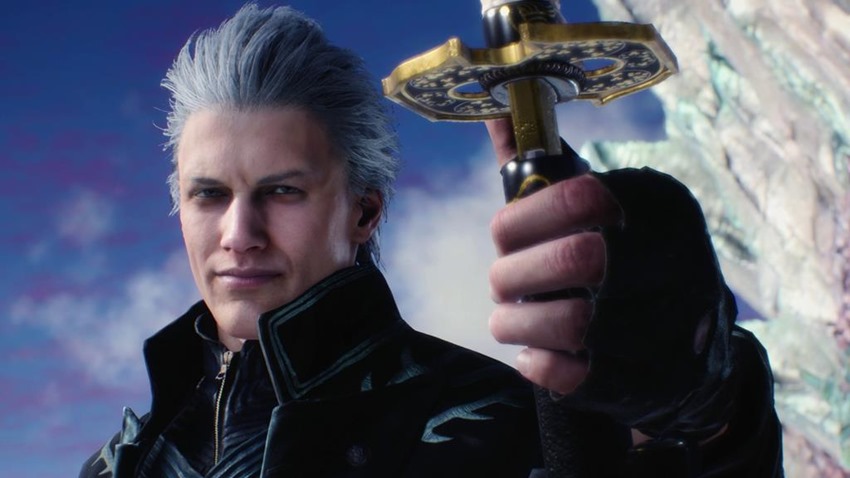 Throw in his sleek devil trigger and signature parry, and you've got a hell of a devil slayer who's just waiting to be unleashed in April.
Last Updated: March 11, 2019