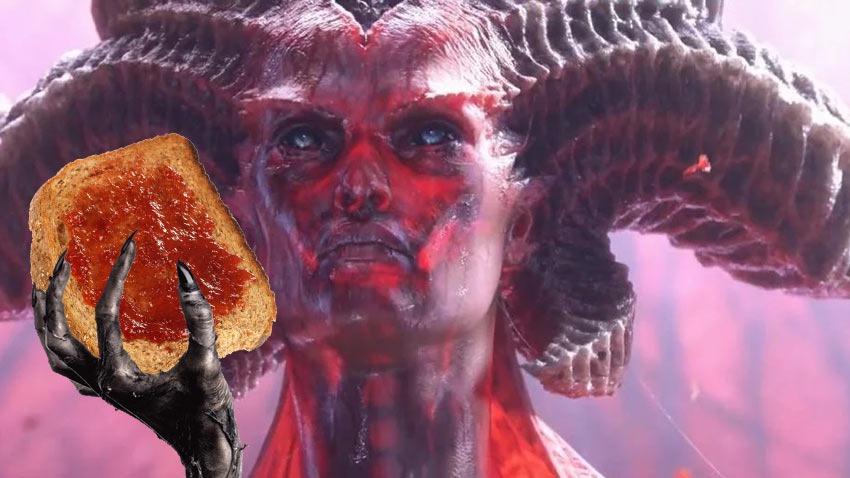 Hideous demons roaming the land looking to turn your bones into a collection of musical instruments, beasts beyond mortal ken being right bastards as they terrorise entire towns and the mother of all Nephalem is looking to stage a comeback akin to that of Green Day striking oil with American Idiot. Whether you're down for the darker art style or you get a weird thrill from clicking on colourful enemies until they explode in an orgy of blood and steel, Diablo 4 looks set to scratch that itch and then some.
To do just that, Blizzard is fine-tuning the world of Sanctuary to be more open to collaboration, with lead designer Joe Shely and executive producer/Blizzard co-founder Allen Adham revealing to PC Gamer that the dangerous lands around players will once again make use of an always-online setup. Players can solo the campaign, but should they wish to join up with other adventurers they'll be able to do so with just a few clicks once they run into them.
A few other tasty morsels of info also came out of that interview:
There are no game-wide difficulty levels in the open world but playing with friends will see enemies scale to your group collective power
Some areas will have more of a challenge than others
Five regions will be up for exploring, with players now able to ride mounts across the vast stretches of land
A day/night cycle will also be present, with a dynamic weather system so Diablo 4 is already better than Gran Turismo I guess
The open world itself will be a public arena, but dungeons will always be private in solo and partied raids on them
Dungeons can be tuned to present a challenge according to difficulty options that provide players with "great granularity"
Some campaign areas in Diablo 4 are private by design
Player populations will be capped in certain areas, such as towns being crawling with heroes and the more desolate wastelands having sparse player activity so guess where I'll be spending most of my time heyo
World events will also be present, requiring players to stick together if they want to survive
One of the planned endgame activities so far is "keyed dungeons", which will have players collecting keys to unlock monstrously challenging dungeons
As for microstransactions, Blizzard aren't saying much beyond the line of them not selling power to players after launch
Sounds like a fun blast. Diablo 4 is still going to be in development for a good while yet, although I'm just looking forward to hulking out as the Druid once again and unleashing some animalities on demons. Please bear with me when this happens.
Last Updated: November 4, 2019