It's been a long time coming, considering CS:GO happened in March, but the Dota 2 Masters Tournament is finally here, and it's next weekend! The inaugural Masters Tournament which took place at the Cape Town rAge earlier this year was a fantastic spectacle of South African eSports, drawing crowds of hundreds to the DGL main stage. Seats ran out fast, and moving past the stages was near impossible as everyone wanted to see what these gamers in booths were up to.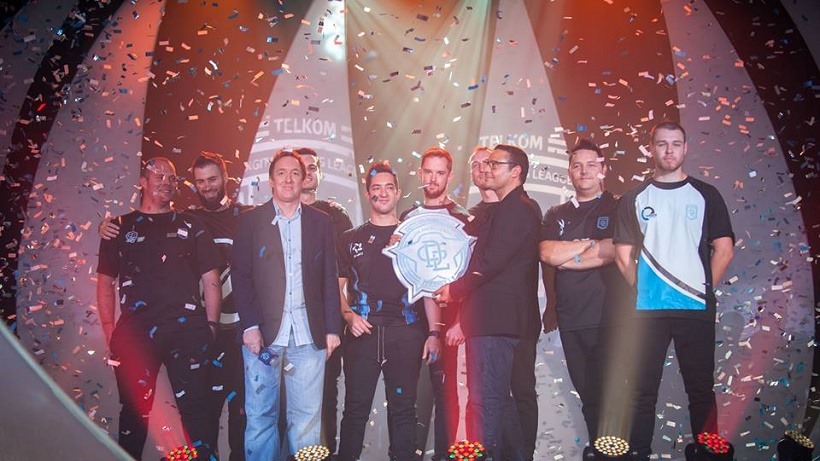 This time around the DGL will be staying on home turf as they host the Dota 2 leg of the competition at the Ster-Kinekor head offices in Johannesburg. Eight Masters Multigaming Organizations will battle it out for R100 000, with the following prize pool breakdown:
1st: R40,000
2nd: R20,000
3rd/4th: R10,000 each
5th/6th/7th/8th: R5,000 each
The schedule has already been announced, and with the current competitive scene being the tightest it has ever been, this is an event you don't want to miss.
Friday, 22 July
14:00 – Bravado Gaming vs. FlipSid3 Tactics South Africa
19:00 – Damage Control vs. CarboN eSports
Saturday, 23 July
09:00 – Aperture Gaming vs. Xperts@Total.Chaos
14:00 – White Rabbit Gaming vs. Veneration E-Sports
19:00  – (Bravado Gaming/FlipSid3 Tactics South Africa) vs. (Damage Control/CarboN eSports)
Sunday, 24 July
10:00 – (Aperture Gaming/Xperts@Total.Chaos) vs. (White Rabbit Gaming/Veneration E-Sports)
15:00 – Grand Final
This past weekend at the nAvTV Mall of Gaming Experience White Rabbit Gaming managed to knock long time top placed team Bravado Gaming into the lower bracket, but unfortunately lost out in the Grand Final 3-2. With this is mind, it's clear that our local Dota 2 scene is extremely tight for the first time in years.
This time around the DGL Dota 2 Masters will be an invite only event, meaning it will be slightly smaller than the CS:GO event which took place at rAge. There's no doubt that the online presence will be felt as games will be streamed live to the DGL YouTube channel with stage host Gareth Woods, casters Devin "Hellbird" Riggotti and Shaun "Profeci" Murell, and desk host Richard "DeMoNiK" Sjoberg.
Like esports?
Check out esports central
Last Updated: July 13, 2016