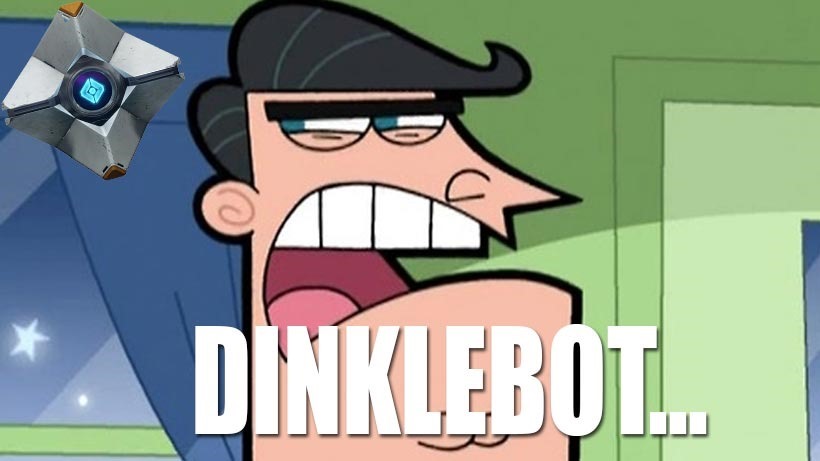 Destiny didn't have the smoothest of launches last year. After the build up and hype around the shooter, many reviewers felt that it fell flat in its final delivery. Much like Peter Dinklage's lines. I argued that Dinklebot wasn't to blame, but rather it was poor writing. And the game developers agree, and even take it a step further.
Speaking to GamesRadar+, Taken King creative director Luke Smith was rather candid about Dinklebot vs Nolandroid:
I think that the Ghost is a really great metaphor for Destiny in this way where, I don't know that we, as Bungie, understood the type of game that Destiny could be. In the same way, I feel like a bunch of the early writing for the Ghost, in vanilla, we didn't understand what the character of the Ghost could be. And because we didn't understand that character so well, the words don't always ring super well and the performance didn't have the writing that it needed either.
Smith goes on to say that it was "better to ship and learn something" than to have polished it forever. Sure, Destiny could have used a better initial launch, but it certainly didn't suffer as a result – the DLC was extremely popular and The Taken King expansion seems to have revived interest in the game, at least if my PSN friends list is anything to go by.
I like how honest Smith was, going so far as to say "We had to make a bunch of mistakes to learn how we wanted to do it better". It sounds like they really did make the game better with The Taken King, and the lackluster Dinklebot has been left in the past along with the poor writing of vanilla Destiny. Now for all that glorious lore that's been developed to be more easily accessible to gamers, although apparently some people like the fact that it's meant to be read outside of the gameplay experience.
Last Updated: October 7, 2015