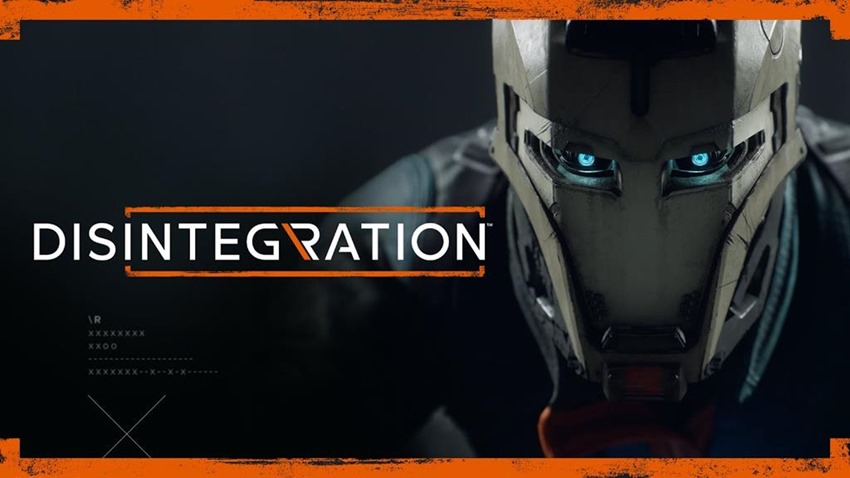 The future is coming, and it kind of looks…grim. In Disintegration, the destiny of humanity has resulted in our species being served a combo of disaster, as game director Marcus Lehto's return to sci-fi action picks off a good couple of years after overpopulation, famine and the mother of all pandemics has almost succeeded in wiping out our species.
The only solution? Putting our juicy bits of grey matter into robotic shells, thus creating an integration between man and machine. The good news is, is that with a hardy robotic frame to house our organs we're immune to disease and can surpass fleshy human limits. The bad news? Some integrated folks have taken this transplant procedure as a sign that evolution wants us to exist within nigh-indestructible metal shells, and they've taken it upon themselves to mess with the process so that they can mindwipe people into serving them as their own personal army that operates under the willpower of a single ideology. Kind of a bummer, I suppose.
Rayonne is the name of the group, and while they're roaming the planet and forcing fleshies to ditch their bodies and take on some integration, it's up to you to fight back and save humanity as Roamer, Earth's last Cayde-6 cosplayer and ass-kicker extraordinaire. Look, I told you it was going to be a grim story, and that's just the way that Lehto likes it. "It's what I started working on over six years ago, when I started coming up with the foundation for this world," Lehto explained to Eurogamer.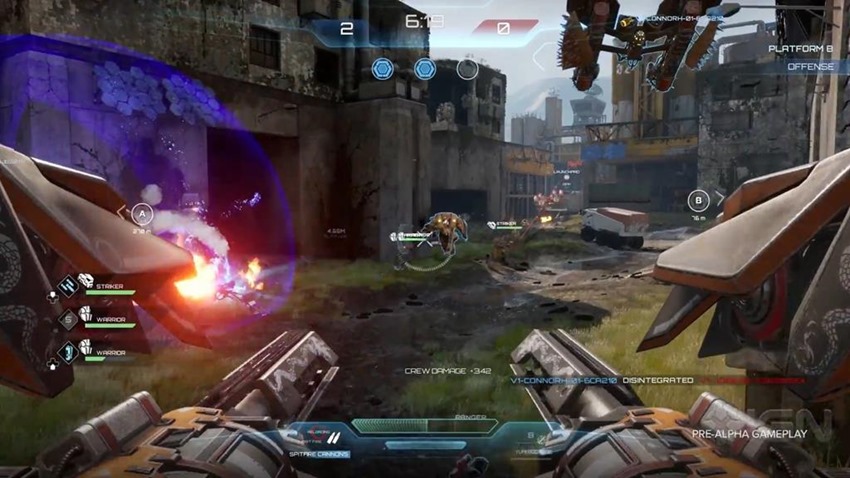 It's really looking at what happens when we rely too much on technology and allow it to run rampant, to the point where we take these things to a potential logical conclusion of what might happen, and then take that to extremes and play with that creatively, to see what might be fun for a game. That's when I got real excited about the potential that this game had – not only from a fictional standpoint, but from the world we can build with it: that is much bigger than just this one game.

But also the creative things that we can do with it, not only for the campaign, but also for multiplayer.
Disintegration is juggling two core ideas for its gameplay: Traditional first-person shooter mechanics juxtaposed next to real-time strategy. Two wildly different genres which seldom co-exist with one another, but are aiming to cohesively bond and create something new in the process."That was one of the biggest challenges we had when we made this game," Lehto said of the merger between genres.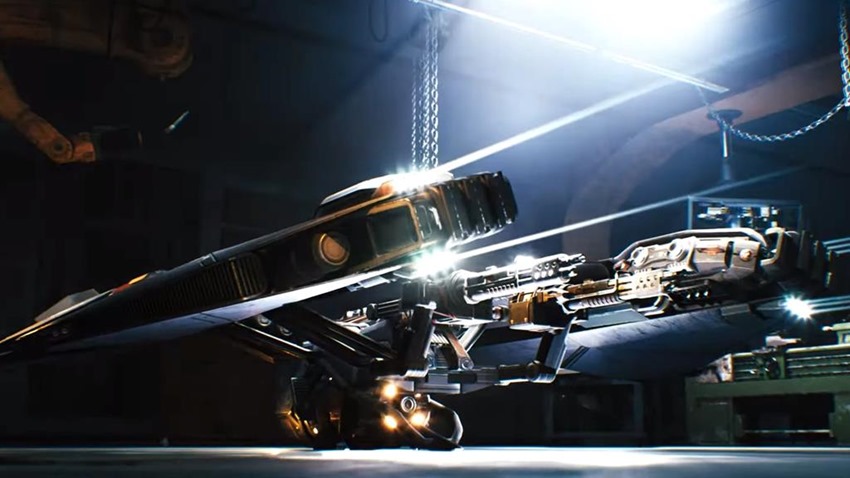 The game actually started as a real-time strategy game – just straight out RTS – and we were like 'man there's way too many like this out there'. So we decided to add a first-person shooter mechanic into it, by turning the player into an active participant in combat.

When we made the decision to add such a strong first-person shooter mechanic into it, but allow the player to tactically use that ground squad as part of their crew, we had to invent brand-new ways to engage with it. I wanted it to be in-keeping with that first-person mechanic so it felt fluent and it felt natural; to be able to fire down a command pulse on the ground, to tell your units to move to this location, and have them behave autonomously as a result.

So there's no micromanagement, and we don't want to burden the player with that level of management. But you can issue commands with them, to use their abilities… and treat it like chess pieces, so you can do some really cool stuff with them not only in multiplayer, but even in campaign. You'll be given a different set of ground units through every one of the missions, and a different Gravcycle with a different loadout as well. So you'll be confronted with myriad different gameplay experiences and combat options.

We had to make it in a way that wouldn't overwhelm the player by giving them too much. But also, making it really unique in a way that is carving out a little niche in a gameplay space that's not filled yet, so we're really hoping this might fill that space and become something bigger.
So far, the buzz from the Gamescom floor where Disintegration was playable has been pretty positive. The core mechanics seem to operate fluidly, the game is, of course, is designed to have significant post-launch life and the sci-fi setting looks horribly dark while also being leagues better than our current reality. Disintegration is definitely shaping up to be one of the more intriguing games of 2020.
Last Updated: September 3, 2019