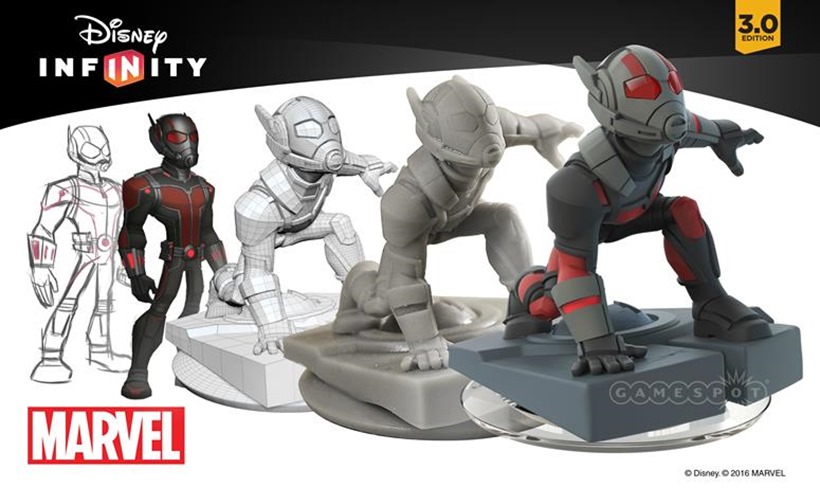 If you've been collecting Disney Infinity figures lately, then your shelf is most likely groaning under the weight of dozens of Star Wars, Pixar and Marvel characters. And this week, that horizontally-fixed piece of lumber is going to be near its breaking point with the addition of a new Captain America, Spider-Man, Ant-Man, Vision and Black Panther set of figures that are accompanying the release of Marvel Battlegrounds.
That's the name of the game right now, as Disney Infinity 3.0 will be supported by several of these new playsets, skipping the inevitable Disney Infinity 4.0 release this year. And that's fine! More figures, supported by an established base game and portal setup. Figures which include the dynamic size-changer superhero Scott Lang on the frontlines. And figuring out how to make someone like Ant-Man work, was a challenge.
"All the characters like Ant-Man or Tinker Bell, their relative size to the other characters is just tiny," VP of Art Direction for Avalanche Software Jeff Bunker said to GameSpot.

When you make a figure out of them, you obviously don't want to make them tiny. You want to show them off as well as possible. It's always kind of a challenge to figure how we'll handle those characters. With Ant-Man, we went over and over about what kind of thing we could put with him to indicate what his scale was.

The thing I was really happy about was we were able to put him in the same environment as the other characters coming out with him, but we made him feel he's at a much smaller scale by having him sitting on top of a screw head. That turned out pretty good.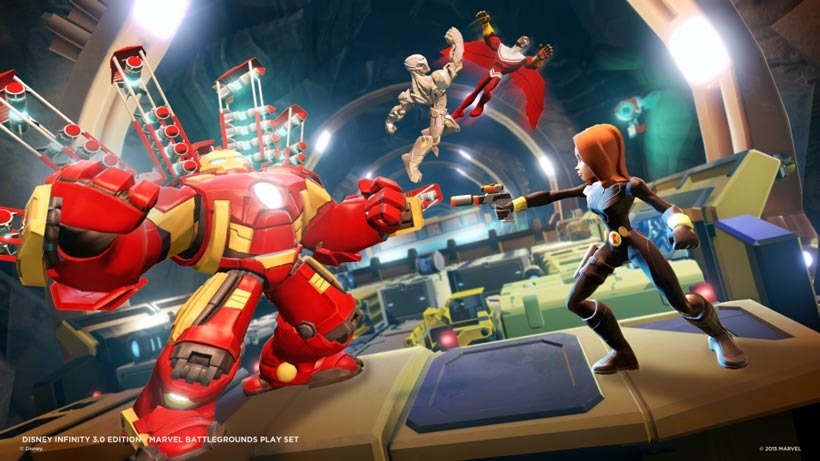 At one brief point, Disney discussed possibly having a tiny Ant-Man on a regular-size base. Naturally, this was a terrible idea and was quickly thrown away. "We didn't feel we could do the character justice or the fans might feel ripped off if they just had a little spec on the base. It was discussed. We just dismissed it pretty quickly," Bunker said.
This month, we get the formerly PS Vita exclusive black suit Spider-Man and a new Captain America figure based on his upcoming Civil War appearance. Essentially character variants, these are still popular new additions to the franchise, and allow Avalanche Software to explore new options for bring certain characters to life. "I think we're always looking for ways to expand on the characters".
If you're a fan of a character, we want to be able to give you as much value as we can. We're trying to create something for collectors at a reasonable price. We're always looking for ways to expand on the value and make them cooler.
The new playset is out this week in most of the world, and April for the rest of us. I'll have a review, just as soon as I pretend that I haven't been using these figures to stage a new Avengers sequel where Black Widow and Gamora fall in love with Iron D.
Last Updated: March 16, 2016