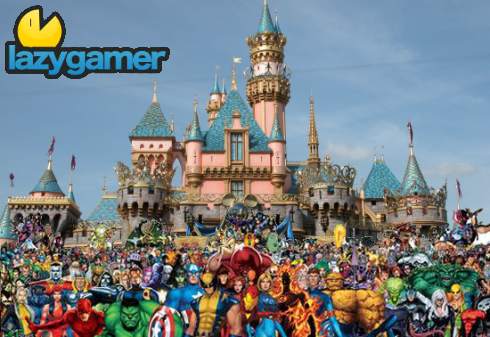 Its not often I'm forced to report something potentially disturbing. However I stumbled across this unnerving chestnut. Hence this is not just a news piece but a serious cry for some positive feedback that may end my nail-biting.
The fact is that Disney bought out Marvel for $4 billion thus giving the family-friendly media giant full access over all of Marvel's beloved characters. Up until now, Activision, THQ, Sega and Gazillion Entertainment have been publishing most of the Marvel-based games you've probably been playing. However this may soon change due to the possibility that Disney are thinking of producing all related games 'in-house'.
The decision has yet to be made as for now current licensing agreements are still in affect. Robert Iger (CEO of Disney) has yet to officially turn his back on the possibility of continuing to license out Marvel property, this is evident as he was quoted saying,
"On the games front, Marvel have some smart licensing agreements with some of the best manufacturers in the business [..] While we have been steadily moving in the direction of integration, we don't rule out the blend of licensing and self-produced and distributed video games. As these licensing deals expire we have the luxury of considering what is best for the company and the products."
Just a heads up: Activision did the recent Wolverine Origins game and Marvel Ultimate Alliance while Sega handled The Incredible Hulk and Iron Man. Sega also currently holds the rights to publish Thor and Captain America whilst THQ work on the Marvel Super Hero Squad games… but I stress, forget that for now and someone please help me keep a positive outlook on the future of games based on some of the world's favorite super heroes.
Source: mcvuk
Last Updated: September 2, 2009