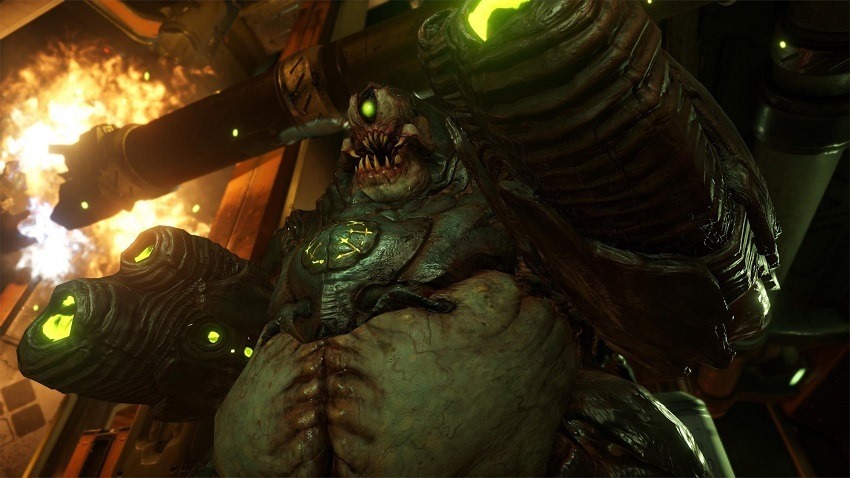 Motion controls are gross, right? They're imprecise, hard to get right and just never feel as accurate as the traditional stick inputs. That might have been the truth a couple of years ago, but gyroscopic controls, especially in the realm of shooters, have come a long way. And Nintendo is partly to praise for that. The original and eventual sequel of Splatoon has some incredible motion controls, so much so that it's the preferred way to play for most high-ranking players. And now that same technology is coming to DOOM.
DOOM is already something that shouldn't feel as good as it does, and makes that transition seamlessly to the Switch. It's a bit of a more cramped experience though in handheld mode, or anytime you're using the Joy-Con instead of the Pro Controller. The thumbsticks are just a little too small and close to the face buttons, which makes its latest patch an exciting one. The new update includes support for motion control, and works in pretty much the same way as Splatoon.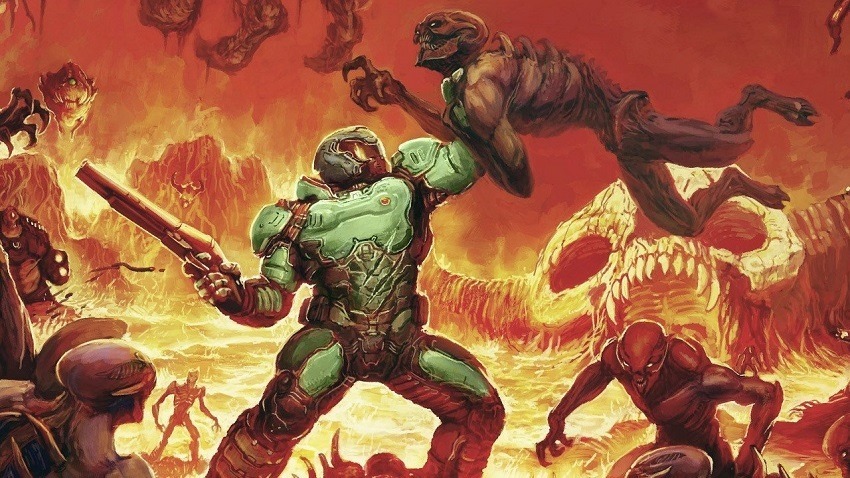 You'll still be rotating the camera using the right thumbstick, but now controlling vertical movement with slight motions to the controls or console itself. That should give DOOM a far faster feel to it, and feel especially welcoming if this is how you've been playing Splatoon for years. It's certainly not for everyone though, so don't be frightened by its inclusion. The new mode is a toggle in the settings, so you're not being pushed to motion controlled demon slaying if you don't want it.
That patch also addresses some performance issues, raises the resolution in some particularly low areas and squashes some bugs. It's out now for Nintendo Switch.
Last Updated: February 21, 2018